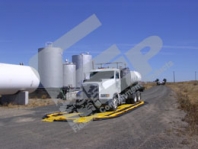 flexiblecontainment.com Flexible Containment Products specializes in spill containment. Spill berms, oil containment, potable and flexible storage tanks, and much more.

We are dedicated to superior performing spill containment and flexible tank products. Our unique lean manufacturing methods ensure quality, timely delivery and (of course) value. We thrive on the opportunity to produce custom designs that will satisfy your job requirements. Contact a FCP sales representative today to discuss your unique conditions.
Status

Private Company
Company History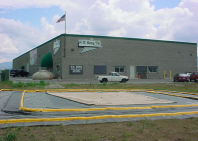 Prior to January 1, 2003, Flexible Containment Products was the environmental division of Spokane Tent and Awning The board of directors of Spokane Tent and Awning decided to spin off the environmental division in order to allow the newly formed corporation to focus on the rapidly growing environmental industry.

Spokane Tent and Awning, Flexible Containment Products' parent company, has manufactured industrial fabric products in Spokane, Washington for over 118 years. We boast a 30,000 square foot, state-of-the-art manufacturing facility and over 30 employees. Our employees are trained in lean manufacturing techniques resulting in quality products that set the standard in the industry. Lean Manufacturing employs a single piece flow concept that focuses attention on start-to-finish production and eliminates stockpiling of costly materials. Our capabilities consist of hot air welding and RF welding, sewing, CAD/CAM design, metal welding and fabrication, and a full service graphic department. We stand behind all of our products with a full customer satisfaction guarantee and a warranty that is superior to all others.