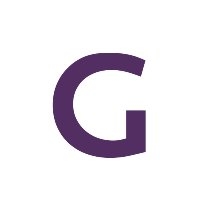 Our clients are changing the world.
We make sure the world knows it.
Gregory FCA is a full service, strategically integrated public relations firm with over 25 years of experience in national media relations, investor relations, and financial communications. We are Philadelphia's largest public relations firm, one of America's top 50 public relations agencies, and among the first PR firms in America to incorporate social media into integrated communications campaigns.
Our clients are fast-growing private and publicly traded companies who depend on us to help them build their businesses through high-profile exposure in traditional and digital media, and the capital markets.
Staffed by former national journalists and degreed media relations professionals, Gregory FCA knows how to best leverage news, trends, and media relationships to promote our clients' stories. They're experts at articulating our clients' stories, and driving those messages out to a proprietary network of media contacts, bloggers, consumers, investors, institutions, and other interest groups that can help our clients grow.
Our campaigns engage customers, partners, markets, and employees online with custom strategies that drive measurable business objectives. We do this by building strong relationships with digital influencers, and ensuring those relationships are monitored, and managed to a positive end.
Our investor relations practice focuses on two crucial areas: investor outreach and communication management. Our outreach program introduces clients to targeted, interested, active investors; while our communications management helps clients develop and execute communications and disclosures mandated by regulatory bodies.
Our MBAs and Wharton-educated professionals served as top executives at leading public companies and some of the world's largest IR firms. Their experiences and knowledge allow them to work shoulder-to-shoulder with C-level executives to strategize, communicate, and position their company stories to unlock shareholder value.
Gregory FCA's Financial Communications practice develops custom strategies to rapidly elevate the financial media profile of investment and wealth management firms, banks and financial services, accounting firms, private equity funds, venture capitalists, and other companies offering financial products and services.
We couple technical knowledge with expert communications skills to help clients convey complex financial concepts to the most sophisticated financial media, as well as mass media audiences.
Talk to us and find out how we can help your business grow.