SoulSource Communications LLC is a New York-based firm that provides targeted media/public relations, writing and editing services for charitable organizations, corporate foundations, government agencies, and emerging individuals in the arts, entertainment and public life.
Status

Private Company

Founded

2003
Company History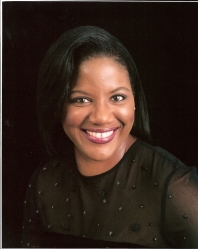 Nichell Taylor Bryant is the founder of SoulSource Communications LLC. Her career in media began in 1989 in Atlanta, where she was a freelance writer covering various news and feature stories for the city's historic community newspapers, including The Atlanta Voice, the Atlanta Daily World, The Atlanta Inquirer and the Atlanta University Center Digest. In 1990, Ms. Taylor Bryant joined the editorial staff of the Atlanta Journal-Constitution (AJC), the largest newspaper south of Washington, D.C., and east of Houston. For seven years as a reporter at the AJC, she covered education and other youth- and family-related news and features, breaking hard news, political races, people profiles and the performing arts. Her most treasured assignment: being sent, for her first-ever metro story, to interview her idol Rosa Parks, the mother of the modern civil rights movement.

In 1997, Ms. Taylor Bryant jumped the media fence from print journalism to nonprofit media/public relations. Her entry on this side of the industry was as media liaison at New York City's Safe Horizon (formerly Victim Services), the nation's leading nonprofit victim assistance, advocacy, and violence prevention organization. She later accepted the challenge to become the media specialist for the Long Island-based Institute for Student Achievement, where she coordinated media projects to publicize the organization's trailblazing work with low-performing students in public middle and high schools throughout the country. From there, she moved back to New York City on Wall Street at the Juvenile Diabetes Research Foundation International (JDRF), where she was national manager of media relations for the world's largest charitable funder and advocate of diabetes research with 120 chapters, branches and international affiliates. As part of JDRF's award-winning public affairs team recognized by the Public Relations Society of America and the International Association of Business Communicators, Ms. Taylor Bryant helped to develop, oversee and execute a wide array of media outreach initiatives designed to increase awareness worldwide about type 1 diabetes and communicate the need for, and research paths toward, a cure for the devastating disease. Throughout her career in journalism and media relations, Ms. Taylor Bryant has embraced numerous opportunities to work closely with a veritable 'who's who' of individuals in the public eye, including the entertainment world.

Ms. Taylor Bryant is a 1991 cum laude graduate of Clark Atlanta University with a bachelor's degree in mass media arts/journalism. A soprano vocalist, Ms. Taylor Bryant presents solo classical recitals and sings with the women's Christian quartet Serenity. (Visit: http://www.aimpages.com/soulsourcemedia/profile.html for more musical information). The New Rochelle, N.Y., native, who enjoys fitness and traveling, is married to Calvin Bryant and lives on Long Island in New York.