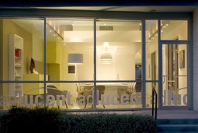 Based in Austin, Texas, Adlucent is a search marketing software startup that helps online retailers efficiently reach their customers through item specific search marketing and conversion optimization.

Adlucent provides retailers with a powerful and scalable platform that provides actionable insight to effectively create, launch and manage high-volume, high-value, product-based online campaigns. Through item specific search engine marketing and conversion optimization, Adlucent brings entire product catalogs to the forefront of the search engine results pages and optimizes success at the keyword level.

For more information, visit the company's Web site at www.adlucent.com.
Status

Private Company