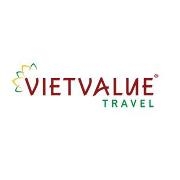 Viet Value Travel (VVT) is a premium local tour operator based in Hanoi, Vietnam. It was founded in 2004 by Mr. Nguyen Dinh Tuan who has worked in tourism for more than 10 years.

Viet Value Travel is a fully licensed travel company, maintaining membership of reliable organizations such as PATA, ASTA, and Vietnam Tourism. VVT offers a range of tours for individuals and groups to suit all tastes and requirements. All tour products and services are well-researched, safe, and tailored to clients' needs, while being conscious of environmental and cultural impact.

From the beginning, Viet Value Travel has built its own service culture with a focus on giving travelers to Vietnam the most memorable time in this beautiful country. Thanks to a strong and professional team, Viet Value Travel has served thousands of customers and many of them travel with VVT regularly.

Viet Value Travel retains more than 20 full time employees in 2 offices in Hanoi & Ho Chi Minh city. VVT owns and operates its own travel services such as transportation, cruises, one hotel in Hanoi and other properties.
This Strategic Plan provides a framework for development of the company over the period June 2012 to December 2015.

Since its establishment in 2004, Viet Value Travel has developed into a very good, well respected travel and tour operator in Vietnam.
Status

Private Company

Founded

2004

# Employees

20