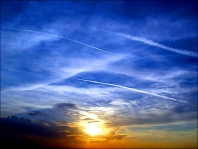 TRULY VIRTUAL: CUSTOMIZED BUSINESS SOLUTIONS.


Truly Virtual exists to help you create and implement systems to become more productive. My clients are those who are ready to grow their businesses. I assist them with the management of their marketing and customer service solutions as well as basic day-to-day operations.


My goal is to help your business become productive. I do this by utilizing software and technology to accomplish one objective, assist you to increase both the profits and results generated by your business! I allow you to focus on your business - on your core competencies - the reason you went into business in the first place. My services and talents make it possible to provide your business with the experience it needs to become successful.

I give you more of what you need - the time to grow a successful business.
Status

Private Company
Company History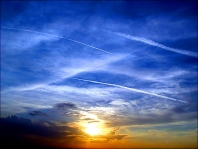 Like any modern business, thanks to the Internet, I want to give you the opportunity to stay in touch with the very latest in products and services. I will update the site as soon as new offers are available.

I make every effort to present you with our entire spectrum of offers. The emphasis of Truly Virtual is to supply you with all the services necessary to make the most of your business venture .

You can reach me at 888-554-0234 and by fax at 505-212-0026. I look forward to hearing from you. You can also contact me by e-mail at: laura@trulyvirtual.com.

If you are not familiar with my company and your first contact with me is online: I would be pleased to hear from you! Please let me know what your needs and questions are, I will be more than happy to help.

Here is a brief overview: I grew up in the social services field working with mentally and physically challenged adults as well as the senior community. I'm a certified computer programmer and computer technician. Working for a computer wholesale and manufacturing company I sold over 1 million per month in computer components. I have taken classes in real estate, account, various software programs and later became a paralegal. I established Wildthings for You in 2004 providing unique products and low cost business opportunities. In 2005 I established Unique Destinations a full service travel agency also this year Truly Virtual was established creating a full service virtual assistant business. The companies together provide services for every spectrum of your business. Truly Virtual is able to send your clients gifts and thank you baskets featuring unique products. Through Unique Destinations I'm able to make extensive travel arrangements for you and your clients. My business is located in Albuquerque, New Mexico and is able to serve Internationally.