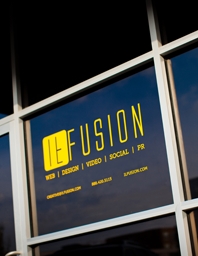 Serving both B2B's and B2C's, Ilfusion Creative produces marketing solutions that are both creative and successful. Our job is to utilize our skilled team of designers, developers, and marketing professionals to bring increased customer traffic, visibility and brand recognition to our clients. We help companies across the nation achieve greater visibility and rise above the competition by leveraging social media, web development, graphic design, video production and photography.
Ilfusion provides advertising and marketing services for a variety of industries. We have the experience to provide solutions to clients in many different markets and sectors ranging from consumer goods, to non-profits, to B2B services. We are constantly expanding our services and developing new marketing tools. Ilfusion does extensive research and consulting with our partners to understand their businesses and build strategies that work.
Ilfusion is a different kind of firm. Unlike most creative firms, everything we offer, all the work we produce, is done in house by actual Ilfusion employees. We don't outsource. This allows us to keep an entire marketing campaign 100% consistent and ensures the quality of work will be top notch because the people producing the work are held to our standards, not some 3rd party company's. This also allows a much higher degree of collaboration and creativity and the results speak for themselves.