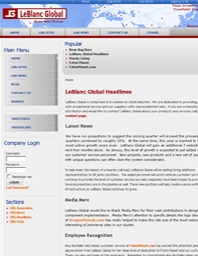 LeBlanc Global began with one furniture retail store in October of 2000. Since then, it has expanded to several websites and two outlets offering a host of consumer goods for the home and office.
The name LeBlanc Global was adopted to offer a cohesive foundation for the entire business group and helps to continue the pervasive mantra of quality customer care. The network created by this business group enables ideas to flow between the various departments of the several websites operated within the umbrella of one company.
LeBlanc Global is the name that gives face to the company and its network of websites.