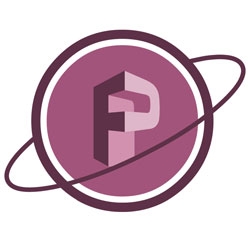 Orlando, FL, June 25, 2007 --(
PR.com
)-- FutonPlanet.com, one of the world's largest online retailers of futon furniture, reported respectable earnings this quarter despite a recent decline in the futon industry. Many futon furniture retailers have reported feeling the pinch lately and there is no clearing in sight. However, those companies that can go the extra mile for their customers will hopefully find it really pays off during these tough times.
When asked to comment, Gabe LeBlanc, President of Futon Planet said, "We work harder to sustain the kind of service that other companies simply will not provide. We work long hard hours, but still find the time to treat each customer like a friend. We offer them the attention and answers they need to make a purchase decision."
Rima LeBlanc, Gabe's wife and Vice President of Futon Planet added, "If you cannot provide exceptional customer care, you will only be second rate at best. We always strive to provide a great customer experience for each customer. And it pays dividends in the end." When asked what her customer satisfaction rate was, she said that it was true they could not satisfy every customer, "…[but]…if you don't go into business intending to satisfy every customer, why bother to go into business at all?" She added, "Average just doesn't cut it anymore."
Both LeBlanc's admit they stretch their company resources to the limit. "We operate with a staff that is about half what similar companies require to maintain a productive work environment." In the end, however, Rima did admit they could use an extra person or two and added, "we haven't found the perfect person yet, but we are still looking."
Rima also says Futon Planet pays its employees really well and demands 110% from them at the same time. "You can't just hand more money to an employee and expect them to perform better," admits Mrs. LeBlanc. "You have to hire the right people from the start because when you have goal driven people who work together as a team, your company will do better. We've been really fortunate to have the winning team."
Amy Mosteller, who manages the Customer Care Department at Futon Planet says that ensuring customer satisfaction is very satisfying. She said she takes pride in her work and feels rewarded when customers report back that they appreciate Futon Planet's efforts. When asked what her greatest challenge was, she answered with a laugh, "..dealing with Gabe LeBlanc.."
"Amy oversees the daily operations of handling customers' orders. Chances are, when you buy your futon product from Futon Planet, your order is passing in front of Amy's eyes." When asked about Amy's performance, Mr. LeBlanc answered, "Amy is a stellar co-worker. She accomplishes the important tasks we need to maintain a successful business." Both LeBlanc's seem unpretentious about their respective positions in the company. This is evident when Gabe or Rima refer to the company's employees as co-workers rather than employees.
Rima LeBlanc made the point of adding that service is only as good as your products. "If your products are junk then, customers will have a negative experience," she said bluntly. "You have to sell quality brands that you really believe in. Your reputation and integrity depend on it."
Futon Planet sells some higher end products like
Strata Furniture brand futon frames
and futon mattresses by
Otis Bed
. "Every brand we sell has a good reputation, over-all. We pick from the best companies and don't bother with the rest," says Rima. "As I said, average just doesn't cut it."
FutonPlanet.com is a member website of LeBlanc Global.
###