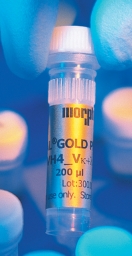 MorphoSys is one of the world's leading biotechnology companies focusing on fully human antibodies. With its proprietary technologies, MorphoSys is developing not only the next generation of therapeutic antibodies, but also antibodies for research and diagnostics purposes. HuCAL® (Human Combinatorial Antibody Library) is a very powerful technology for the rapid and automated production of specific antibodies. The most distinctive feature of the library is the capability to optimize fully human antibodies to predefined specifications, allowing MorphoSys researchers and their partners to "Engineer the Medicines of Tomorrow". MorphoSys' goal is to establish HuCAL® as the technology of choice for antibody generation in all market sectors.
Status

Public Company, Frankfurt Stock Exchange (FRA), Symbol: MORG.DE

Founded

1992

# Employees

270

Industries
Company History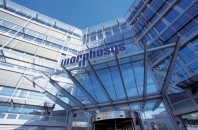 Founded in 1992, the Company's product pipeline comprises more than 43 partnered and proprietary antibody therapeutic development programs. Since this time, the Company has entered into several partnerships with renowned companies from the pharmaceuticals and biotechnology sector, including: Astellas Pharma, Bayer Schering Pharma, Boehringer Ingelheim, Bristol-Myers Squibb, Centocor/Johnson&Johnson, Daiichi Sankyo, Eli Lilly, F. Hoffmann-La Roche, GPC Biotech, ImmunoGen, Merck & Co., Novartis, OncoMed Pharmaceuticals, Pfizer, Schering-Plough, Shionogi. MorphoSys headquarters is located in Martinsried /Munich, Germany. Additional facilities are located in Oxford/UK and Raleigh/USA. The Company has led the emergence of the biotechnology sector in Germany and now plays a key role globally in the human antibody sector.