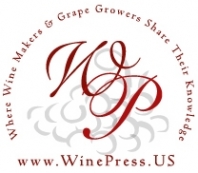 WinePress.US was started in 2001 by Joel Sommer, who had spent a few weeks searching the Internet for information on how to make wine. He found many web sites relating to equipment and kits, but no one site that told him what to do once he had the materials.
He began documenting his experiences, and building a web site sharing his findings. He planted 32 grape vines as well, to show the growth process over the next few years for others to learn from.
The site has grown to members stretching over five continents. There are no annoying pop up advertisements that have to be clicked thru to read posts. The site is easiliy navigated, and has a "family" type of feel. It's FREE to register and share your knowledge, so we hope to see you there soon.