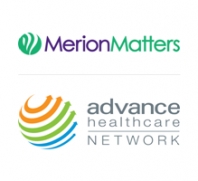 Merion Matters is the parent company behind the popular ADVANCE Healthcare Network brand. We are a family-owned media, marketing and merchandising company that started as a healthcare magazine publisher in 1985. Today, we serve millions of doctors, nurses and allied healthcare professionals nationwide with a wide variety of products and career resources.

We offer information, insight and inspiration to a vast network of healthcare professionals across the United States and beyond. We strive to create a haven for them because we know just how demanding their careers can be. We're here to support their growth and success every step of the way.

We offer all kinds of free resources that keep our community on top of everything going on in their field. From industry news and trend coverage to career advice and multimedia features, we deliver fresh content every day to help our community of healthcare professionals get the most out of their careers.

Our popular job board features thousands of healthcare job opportunities and our exciting career events keep our community engaged all year around. Professionals can also turn to our Healthcare Shop for shoes, scrubs, apparel, gifts and much more.

We currently serve nurses, nurse practitioners, DNPs, physician assistants, health information professionals, respiratory therapists, sleep medicine professionals, occupational therapists, physical therapists, laboratory professionals, speech-language pathologists, audiologists, healthcare executives and more.
Status

Private Company

Founded

1985

# Employees

200