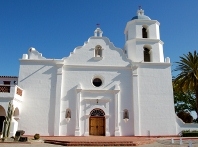 Old Mission San Luis Rey is open daily to the public in the Franciscan tradition of heritage and hospitality. Recently the Historic Mission Church underwent a 3.1 million dollar seismic retrofit. Continuing its connection to the community it serves, the Old Mission Church hosts a daily and weekly mass, as well as weddings and funerals.

Facilities at Old Mission San Luis Rey include a Retreat Center, a Museum, a Gift Shop and a Cemetery. The Mission Gift Shop is owned and operated by the Franciscan Friars and carries a wide variety of religious, Mission History and Southwest items showcasing Fair Trade artisans and products.

The Franciscan Retreat Center at Old Mission San Luis Rey offers a place for solitude, healing and revitalization with a wide variety of spiritual and educational programs. Additionally the Retreat Center is open to non-profit organizations to host overnight as well as day retreats.

The museum is open for self-guided tours seven days a week. The Museum collection includes artifacts from Native American, Spanish, Mission, Mexican-Secularization and American Military periods. During the school year, thousands of elementary students visit the Mission to learn about early California history.

Located in the shadows of the Historic Church, the Old Mission San Luis Rey Cemetery features beautiful gardens, statues and fountains. Founded in 1798, it is the oldest cemetery in North County San Diego still in operation and all faiths are welcomed.

Each year the Mission holds several events and fundraisers reflecting the diverse community of Oceanside. In August the Feast of St. Luis is celebrated with the annual Heritage Ball (a formal gala) as well as the Procession of the Saint. In October the Dia de los Muertos attracts over 25,000 guests and in December an annual Christmas Concert is performed in the Historic Church.

Old Mission San Luis Rey is a completely self-supporting, non-profit organization. The Mission does not receive funds from the San Diego Diocese, the Catholic Church, state or federal government. The Friars and the dedicated staff at Old Mission San Luis Rey rely on generous donations from supporters, as well as operating the retreat center, museum and gift shop.
Status

Private Company
Company History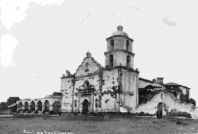 Oceanside is home to the beautiful Old Mission San Luis Rey, a National Historic Landmark. Founded in 1798, it is the 18th of 21 missions built by Spain in order to establish colonies in California. Mission San Luis Rey grew to be the largest - in size, productivity and number of native converts, making it the "King of the missions." Prior to 1850, this Mission was the largest building complex in all of Alta California.