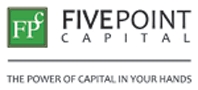 Millions of small business owners around the country aren't able to get the funding they need to grow their companies and prosper. We meet the urgent needs of these underserved entrepreneurs by providing access to flexible working capital, revenue enhancing capabilities, and business finance consulting. We've teamed up with many of the largest and most reliable sources of capital, ensuring that the widest cross section of businesses benefit from our quick funding options at the most competitive pricing. We offer a variety of programs to meet the varied needs of businesses in multiple industries—including loan products, merchant cash advances, credit card processing, and equipment leasing programs—while providing the highest level of service. Learn more at www.fivepointcapital.com.
Status

Private Company

Founded

1999

# Employees

70
Company History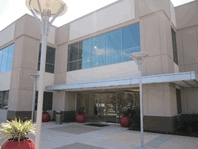 Five Point Capital is dedicated to providing the best possible customer experience while delivering timely access to working capital, equipment leasing, merchant cash advances, electronic payment processing, and alternative loan products.

Headquartered in San Diego, California, Five Point Capital was founded by entrepreneurs Dave Gilbert and Dan Feder on the belief that giving small and medium-sized businesses the ability to acquire capital equipment was a critical component to their growth and success. With readily-available access to equipment financing, businesses then give themselves the opportunity to re-invest in revenue-generating activities and grow greater profits, strengthening not only their financial standing but also the economy at large.

Over a decade of experience has helped FPC become one of the leading providers of equipment leasing to small businesses in a broad array of industries throughout the country, including trucking; restaurants; automotive repair; construction; excavation; multimedia; manufacturing; telecommunications; printing; packaging; waste management, and more.

Since 2008, we've also helped businesses secure cash while bypassing the hassle and paperwork of a traditional bank or small business loan. This working capital can be used by your business to pay off taxes, hire additional staff, boosting inventory; whatever your business needs.

As a member of the Equipment Leasing and Finance Association, the United Association of Equipment Leasing, and earning an A+ rating from the Better Business Bureau, we've developed expert knowledge in matching your business's needs to its budget so you can secure quick funding or financing for the equipment you need.

With Five Point Capital, you don't have to go at it alone. Let us help your business stay afloat, expand, and grow toward your long-term goals. Learn more at www.fivepointcapital.com.