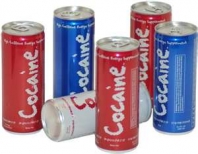 La BOOST, INC. EXCELLENCE IN NEW AGE BEVERAGES
Company Information:
Since 1991, La Boost has been creating and manufacturing customized top quality flavors for the beverage industry. La Boost specializes in creation and production of masking flavors, bitterness-modifying flavors, and sweetness enhances for use in pharmaceutical, nutraceutical, and functional beverage industries. We co-pack (the cold-fill process) and supply shot bottles. We offer quality compounded, extracted (with and without alcohol), and spray dried powdered flavors. Our commitment in helping customers results in market-leading products with innovative leadership, science-based experience, and diverse knowledge of consumers. We develop great tasting and science-based beverages for the public!
We provide you prompt communication, extremely reasonable minimum order policy, reliable deadlines, prompt documentation, FREE express flavor samples – worldwide, FREE express trial, and pilot plant flavor quantities – worldwide. Orders placed with La Boost are custom-made to your specifications - on time and defect-free.
: 2 fl. oz. PET shot bottle supply w/ caps) $85/1000
FOB: St. Charles, IL
:32 fl. oz.HDPE boston round bottle supply= .45/bottle minimum=5,000 bottles
(caps not included)
Co-packing--Minimum: 50,000 bottles: important: cannot do smaller quantities
50,000 qty = $0.25/bottle
100,000 qty= $ 0.20/bottle
La Boost has launched many exciting products such as Reebok – Enhanced Fitness Water, SOBE – Adrenaline Rush, XCEL sports drink, Spalding sports drink, Rawlings sports drink, and APHRO-D High-Energy Elixir, allday energy shot, yafari-g energy shot, Cocaine energy drink, cocaine energy shot and Penthouse clear energy drink. We use natural, artificial and exotic flavors and blend it with science based medically benefical ingredients!
President Information:
Dr. M. Choudhry reputable past includes: The Quaker Oats Company – Gatorade Division as Director of R&D, Squirt & Company as Director of Corporate R&D, and Universal Industries Corporation as Technical Director - R&D and Quality Control. Dr. Choudhry received his Bachelors of Science in Biology and Masters of Science in
Organic Chemistry from University of Sind, Pakistan and went on to complete his PhD in Food Science & Nutrition from Mississippi State University.
We are on facebook, twitter and linkedin. www.laboostinc.com