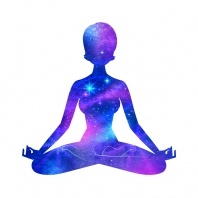 InForce Group LLC is developing technologies on the edge of Future. It has recently developed the most advanced high tech system for meditation -
HUMENA
. It is a Smartphone apps and a global network guided by GPS satellites, NIST atomic clock and thousands of NTP servers worldwide to synchronize in a milliseconds range high quality meditation of unlimited groups around the world.
HUMENA is a High-Tech system for transformational meditations based on combined and varied types of mind influencing technologies. HUMENA stands for "Human Enhancement". By mastering HUMENA skills, a person can significantly increase his mental and physical resilience by attaining the ability to self-induce enhanced states of consciousness.
About the
InForce Group LLC
InForce Group provides software and hardware development services, including development of embedded control systems, information protection and novel communication technologies. The InForce Group Team has more than 20 years of experience in designing and developing technologies in such areas as medicine, biotechnology, control systems and electronic equipment, electric machines and computing devices.
InForce Group is offering HUMENA technology for partnership and customization and currently working with several organizations to develop advance custom applications, based on HUMENA Technology and HUMENA Internet platform.
More information is available on
www.humena.net