HUMENA - New Transformational Meditation Enabling Technology
InForce Group has recently developed the most advanced high tech system for meditation - HUMENA. It is a Smartphone apps and a global network guided by GPS satellites, NIST atomic clock and thousands of NTP servers worldwide to synchronize in a milliseconds range high quality meditation of unlimited groups around the world.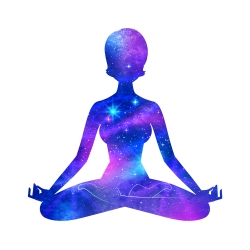 Herndon, VA, January 12, 2016 --(
PR.com
)-- The health and personal development benefits of mediation are many, diverse, and exceptionally well documented. The exciting news is that a new and highly advanced meditation enabling technology has been unveiled that can greatly magnify those benefits. And, this truly "disruptive" technology is now available for easy use on a smartphone or tablet.
The developer of this technology, InForce Group, introduced the transformational meditation system called "HUMENA."
HUMENA
is a high-tech system based on combined and varied types of meditation. HUMENA stands for "Human Enhancement." By mastering HUMENA skills, a person can significantly increase his mental and physical resilience by attaining the ability to self-induce enhanced states of consciousness.
HUMENA Technology provides for better mental and physical health and quality of life, it can be used in many different capacities. Examples include: behavioral correction (smoking, drinking, drugs), treating depression, insomnia, and other medical condition relief, professional training and for accelerated learning (Memorization, college test prep, languages). It can be also used for group prayers and religious services in a unique synchronized method.
How does it work? HUMENA is based on a special types of meditation enabled by using specially developed software and equipment. HUMENA uses a combination of mind enhancement methods including Brainwave entrainment, Attitude messages, Attention drivers and Ambient signals. All enhancement methods are synergistic and delivering exceptional user experience. In addition, HUMENA used GPS and NTP Servers Worldwide to synchronize mental states of unlimited group of participants.
There are five meditative states in HUMENA. They are correlated to certain states of a person's consciousness but are differentiated by significant coherence of different levels of brain's electrical activity.
The HUMENA five meditative states description: State 1 – HUMENA Delta. HUMENA Delta basically is a deep sleep, which provides a person with better rest and recovery compared to ordinary sleep. 2 – HUMENA Theta. Correlated with deepest relaxation possible. Consciousness is on the edge of falling asleep. The Theta state in a short period of time can provide deep rest, as well as tension and stress relief. The Theta state is an area of intuition, insight and problem solving. It also promotes improvement of short term and long term memory. State 3 – HUMENA Alpha. Correlated to the feeling of moderate relaxation, resting and feeling of comfort. This level of brain activity is frequently related to the states of mind achieved in meditative practices. The Alpha state is an ideal tool for short but effective rest and organizing thoughts. It has a "reload" and energizing effect. State 4 – HUMENA Beta. Correlated to the active waking state and clear consciousness. The HUMENA Beta state is significant for feelings of calmness, power, clarity of mind, and power of spirit. The HUMENA Beta state has an immediate energizing effect. State 5 – HUMENA Gamma. Correlated to a state of mental excitement, high energy level, joy and happiness. It promotes the highest level of mental sharpness and development of creative impulses during complicated work by musicians, singers, artists, scientists, athletes, etc.
HUMENA meditation system is affordable, very easy to use, and is available online every hour for 24-7-365. HUMENA Apps are downloadable from Google Play and will come to AppStore soon.
About the
InForce Group LLC
InForce Group provides software and hardware development services, including development of embedded control systems, information protection and novel communication technologies. The InForce Group Team has more than 20 years of experience in designing and developing technologies in such areas as medicine, biotechnology, control systems and electronic equipment, electric machines and computing devices.
InForce Group is offering HUMENA technology for partnership and customization and currently working with several organizations to develop advance custom applications, based on HUMENA Technology and HUMENA Internet platform.
More information is available on
www.humena.net
Contact
InForce Group LLC
Dr. Alexander V. Pyntikov
Direct: +1 (571) 277-3186
www.humena.net
Secretary: +1 (703) 788-6835
Office Fax: +1 (703) 788-6511

Contact
Multimedia
White Paper. HUMENA uses the effects of collective Power of Intent produced simultaneously and synchronously by large group of participants with the highest resolution possible - a milliseconds range.