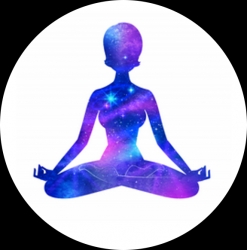 Herndon, VA, July 29, 2016 --(
PR.com
)-- Meditation systems are an emerging trend in health, lifestyle, education, and business. The practice of meditation can improve things such as personal mental abilities, overall health, and feelings of well-being. It can also be applied to education and business to increase performance, focus, and creativity.
In today's markets the commerce of meditation products and services includes many different vendors, different methods and techniques. All of those are available in different digital delivery forms; online courses, books, CD, Video, Smartphone apps etc. There is now a new breakthrough mediation system that brings the most advanced and innovative technologies to that commercial ecosystem.
Earlier this year,
HUMENA GROUP
(a DBA for InForce Group LLC), introduced a revolutionary synchronous meditation system called "HUMENA". Simply stated, it is the most advanced meditation system that has ever existed in the form of smartphone applications. It also exponentially transforms the power and focus of meditation by creating synchronized group meditation capability. That phenomenon can also be used for collective prayer.
The HUMENA system uses a combination of four specialized meditation methods – [Brainwave entrainment], [Attitude messages or Voice Guidance], [Attention drivers] and [Ambient signals]. All methods are synchronized between each other, synergistic and delivering exceptional user experience. In addition, as a fifth method, HUMENA used GPS Satellites, NIST Atomic Clock and NTP Servers Worldwide to synchronize those methods in Group [Interpersonal Group Synchronization] with the highest resolution possible – a milliseconds range.
And now, HUMENA GROUP is unveiling a new evolution of its earlier disruptive technology – a constant global synchronization system called "WAVE COUNTER." Previously, HUMENA synchronization technology was synchronizing any size group, but it was limited to a certain group and for certain session. WAVE COUNTER does not have those limitations and its synchronizing participants brainwaves constantly and globally. Any group, instead of tuning up synchronous time, can simply "Get In" to the WAVE COUNTER frequency channel, stay synchronized as long as needed and "Get Out" at any time. And WAVE COUNTER accuracy is a milliseconds range, supported by signals from NIST Atomic Clocks, GPS Satellites and thousands of NTP servers worldwide.
Today the HUMENA GROUP is proudly announcing two major events that highlight this next generation of synchronistic meditation technologies:
1. A delivery of novel, WAVE COUNTER based, "
HUMENA 5 States
" meditation app. It combines a few previously separate HUMENA meditation apps in one.
2. A delivery of novel, WAVE COUNTER based meditation app for HUMENA GROUP business partner, the Foundation for the Law of Time. The app is called "
TimeSpace One
" and this is powerful cosmic synchronous meditation Journey.
There are many health, lifestyle and business applications that WAVE COUNTER can impact. This includes hundreds of specific "Channels" – Delta Wave Channel, Theta Wave Channel etc.. Another Channels can be dedicated as a Synchronous Smoke Free Channel, Drink Free Channel, Depression relief Channel etc. HUMENA GROUP is currently in the process of such specific meditation systems development.
HUMENA Group is developing novel, high-tech mind – body intervention technologies. We are offering HUMENA Technology and IT Platform for partnership and customization and currently working with several organizations to develop advance custom smartphone applications.