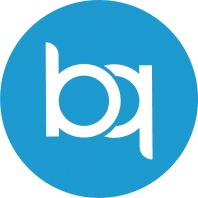 bitqyck™ is a diverse holding company. We build, cultivate, and maintain several product and service lines across some of the largest industries in the world such as retail and travel.

Our mission is to bring Value Through Enterprise to all of our stakeholders.
Status

Private Company

Founded

2016
Company History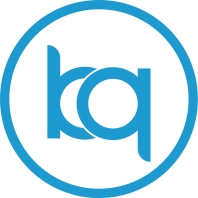 bitqyck is not one of those overnight success stories. The concept for building a company that rewards value creators is something that has grown in the hearts, minds, and activities of our founders over numerous years and through numerous business ventures.

The founders of bitqyck knew that in order to build a legacy company ("a company that can last for generations"), they needed a strong business foundation and an even stronger business mission.

While the concept for bitqyck, Inc. is young, what bitqyck stands for has been around for ages. The company is truly a "people before profits" organization with a strong focus on substance. It was that desire that led the founders and Firstmovers™ to launch a business with numerous verticals that all tie together through the company's own digital currency.

When the company started, we knew that in order to be competitive and successful, we needed to be diverse yet manageable. Thus was born the model for multiple business verticals focusing on the most recognizable industries.

bitqyck launched bitqy™, its official cryptocurrency in early 2017 and the results have been nothing short of amazing. In just a few months, bitqy was cemented as a top 15 token on the Ethereum platform. The company also uses bitqy to reward its members for action and activity within the bitqyck network of companies.

bitqyck's membership has grown extremely quickly with no signs of slowdown. The company's expanse reaches to all corners of the planet.

bitqyck is the true definition of a "Blue Ocean" company whereby all competitors are fighting for second place.

Our Mission & Vision
Our mission is to bring Value Through Enterprise to all of our stakeholders.
Our vision is to continue to bring forth great products and services to the members of bitqyck and provide an additional layer of value in the form of bitqy attached to each transaction.

The Industries We Serve
bitqyck is a diverse holding company. We build, cultivate, and maintain several product and service lines across some of the largest industries in the world such as retail and travel.

Travel is an $8 trillion/year industry and through bitqyck's travelqy™ division, members can enjoy deep discounts on hotels, cruises, rental cars and more.
Qyckdeals™ is focused on adding a thick layer of value on top of the daily deals industry that takes in more than $6 billion/year.

Online retail sales is a $2 trillion/year industry with almost 2 billion people purchasing goods and services online around the world each year. While Amazon™ accounts for a good percentage of the market, Calorchi™ is positioned to take a big slice of the pie with additional value and rewards to each bitqyck customer on every purchase.

bitqyck is committed to supporting and promoting products and services within various industries that help us further the mission of the company. With that said, while travel and retail represent a collective $10 trillion/year, we continue to work tirelessly on identifying new industry verticals that help bring value to our members.

Why bitqyck?

Integrity and Honesty
Down to the company's very core, bitqyck was founded on the principles of integrity and honesty as its primary drivers. We believe that too many people play in the "gray" area of affiliate and relationship marketing and we choose to stay above it.

Transparency
bitqyck is proud of the fact that we have created a culture of complete corporate transparency. Everyone from our independent affiliates to the employees and the merchants that we work with is partners of the company and are treated as such.

Simple, Duplicable System
It really doesn't get much more simple than working with bitqyck. You can sign up as an affiliate for free or you can buy a product or service. Duplication is as simple as doing it yourself and sharing the company with others.

A Fair and Equitable Firstmover Rewards System™
Our rewards system is arguably the greatest rewards program ever built. It rewards the value-creators as well as the value-adders. A program like this creates unparalleled loyalty, security, and the potential for wealth. It truly gives bitqyck an unfair competitive advantage over every other rewards program in the world.
The FRS enables even the newest affiliates to start earning almost immediately. Affiliates can choose to work as much or as little as they want and still earn a nice income. Our Affiliates also have opportunities to earn bonuses when other people they are connected to perform.

Experienced Management
From long-time corporate executives to affiliate and relationship marketing professionals, our diverse management team has decades of experience with all levels, and in all aspects of this business.

Training and Communication
We offer numerous regular opportunities for people to connect with the company and learn more. Our leaders are all partners and have a very inclusive mindset about teaching others how to be successful.

Why Affiliate Marketing?
Affiliate Marketing is a great business model because it puts sharing and sales in the hands of the affiliate and everything else – customer service, technology, fulfillment, finance, human resources, and all other business functions in the hands of the company you are an affiliate of. In your partnership with bitqyck, we provide you with the tools and massive corporate support to run your own bitqyck affiliate business without the hassle and overhead normally associated with business ownership.

Some of the strongest benefits include:
You Can Build Your Business Part-Time, At Your Own Time
Since it is your own business, you can choose to work as much or as little as you want to build it. Plus you aren't restricted by a time clock or a calendar; you can build your business in the evening and on weekends!

You Can Build And Earn From Anywhere
bitqyck is essentially a digital business, which means you aren't limited to being in an office or a specific location. You can operate from virtually anywhere with a computer, tablet or smart phone!

You Can Get Started For Free
Most new businesses require investments that can be tens of thousands of dollars. With bitqyck, you can register as an Affiliate for FREE and you have a robust platform with full reporting, marketing and communication tools!

You Are In Business "For" Yourself, But Not "By" Yourself
You may be the owner of your bitqyck business, but you are certainly not going at it alone. You will have the support and tools of a major corporation behind you, not to mention a tremendous amount of experience and training to promote your success!

The Tax Advantages Alone Make It Worthwhile
Owning your own business is one of the greatest tax advantages you can have. Talk to your accountant to find out how to maximize your gains and limit your exposure with business ownership.

Earning Potential Is Immediate
With our Firstmover Rewards System you could literally start earning commissions in your first week!

You Can Realistically Earn $Hundreds To $Thousands Or More A Month, Every Month
As with any business, it takes work to build your revenue. With bitqyck's multi-tiered affiliate rewards structure, paired with our tools and resources, as your organization organically increases, your earnings can increase as well. By following the simple business-building steps, you can see your earnings grow!