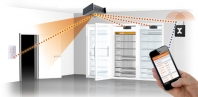 https://www.alternateesource.com
Status

Private Company

Founded

2012
Company History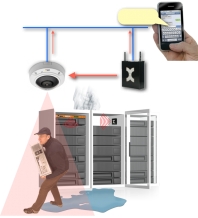 From a team with over 15 years of experience in power measuring, energy efficiency and renewable technologies history, came the formation of AlternateEsource. www.alternateesource.com

AlternateEsource was established to provide solutions for industries including US Military, Power Generation Manufacturers, Industrial OEMs, Transit and Data Center Infrastructure.

We offer key systems in the Data Center space: Data Center Power Monitoring and Energy Management, including divisions for Infrastructure applications and Data Center Security.

October 2013 – the new product release and addition to our company, Kentix US.

Environmental Monitoring and Physical Security for IT Server Rooms; "Smart Building technologies have arrived.

Equipment protection from all critical threats. New multi-sensor technology for critical equipment rooms. Combines Security, Environmental Monitoring, Power Access and Visual Control, Smoke-Fire, Burglary, Leakage, Sabotage, Real time critical alerting on any breech. We offer management and control of your high value areas.

The new frontier of IoT provides a 360 holistic approach of real time monitoring and alerting using Multi-Sensor technology.

Now we can manage, secure, and control who enters, as well as physically see via live video our IT rooms, High Value equipment rooms, Utility control areas, and unmanned sites.

We provide simple-to-deploy tools for managing critical, high value, and processes as well as networking equipment, running, secured and managed. And via Mobile App, available to you at anytime in your pocket.

alternateesource.com now offers a complete holistic approach - integrated solutions to provide Efficiency, Monitoring, Management and Security.