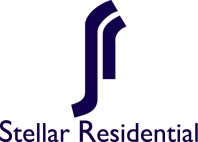 Company Profile

Stellar Residential is a provider of property management services for multifamily owners that encompasses all palates of ownership including institutionally owned, privately held organizations and sole proprietorships of any assets over 90 units. The company is focused primarily on A & B class assets, both stabilized and new developments in lease-up, and value-add acquisitions. With keen attention to ethics, innovation, quality and service, Stellar Residential successfully recruits and retains the best and the brightest talent in the business. The combination of process and people have resulted in dramatic company success. In addition, Stellar prides itself in investing in people and technology – both designed to make the life of the residents more satisfying.

Third Party Management

Apartment owners seeking a turn-key management company that is committed to innovation, execution of management fundamentals and outstanding customer service initiatives can retain Stellar Residential as their operational industry partner. Employing a team approach, Stellar possess highly-skilled asset managers, along with financial services, sales and training, marketing and public relations, and service support professionals to deliver consistent results for every asset.

Acquisition/Consulting

Investors seeking acquisition can utilize Stellar's market knowledge and informational database to help further guide their paths toward acquiring an asset that meets their goals. Most investors find this process to be highly productive, thought-provoking and to be an effective way to cross-reference their own findings. Additionally, Stellar Residential holds a wealth of knowledge related to apartment development. Developers looking to gain insight on developing the most financially effective asset can utilize Stellar's services for a variety of pre-development aspects including but not limited to unit count, unit mix, floor plan efficiency, and amenities.
Status

Private Company

Founded

2017

# Employees

11