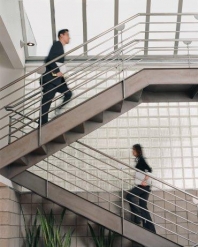 United Backup LLC was founded in 2003 to meet the needs of Health Care Providers. In 2005, we extended our service offerings to Small Businesses and Home Users.
Headquartered in New York, United offers a secure, reliable internet backup service that automates the process of backing up computer data. Our goal was to create a cost-effective, easy backup solution which could be used by Small Businesses that do not employ a full time system administrator.
For healthcare providers, the United Backup solution provides a highly efficient, cost-effective approach to managed access storage of patient data and to meet other compliance requirements. O ur data backup service can help medical services practitioners reach HIPAA compliance for secure off-site storage of electronic records while building an effective business contingency plan.
The founders at United Backup have more than 30 years of Information Technology experience. They have worked for such companies as GE, Pepsi, Kodak, Anderson and Prudential designing Software and Building High Availability Infrastructures.
United Backup employs extensive security measures to ensure your data is secure and accessible only by authorized users within your organization. When United Backup is accessed using Microsoft Internet Explorer version 5.0 or higher or Netscape Navigator 4.5 or higher, Secure Socket Layer (SSL) technology provides server authentication and 128 bit data encryption. Access is controlled via a unique user name and password which users must enter each time they log on to the system. (Login IDs and Passwords are encrypted during the login process). A full range of firewall technology is employed, and logs are continually monitored.
We leverage the technical expertise of Certified Professionals to monitor and maintain your data 24x7x365 at our US Operation Center. We continually update our products and services using industry standards and best practices to help protect your data from evolving security threats. We align ourselves with compliance regulations and ever changing customer needs.
We believe that long-term, trusting business relationships are built over time by being ethical, honest, open and fair. As a result, we promise to uphold the highest professional standards in all business operations.
"United Backup's success in fulfilling our vision is measured by our customers satisfaction"