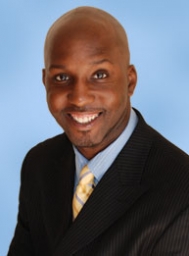 Thank you for taking the time to learn more about the advantages of hiring a freelance bankruptcy paralegal to assist your law firm. My services will meet all of your legal support needs while allowing you to preserve your firm's resources and increase your billable hours.

Throughout my career thus far, I have had the opportunity to work with several respected attorneys and law firms, and I have gained extensive experience in working with both debtors and creditors. I continue to study and read the latest literature and up to the minute information available in consumer and creditor Bankruptcy Law.

As a result of my dedication to this field, I can provide attorneys and law firms with invaluable Bankruptcy legal assistance, giving incredible attention to detail and procedure. If your firm is in need of an experienced paralegal please contact Outsourced Paralegal Services today.

Disclaimer: Outsourced Paralegal Services is a Freelance Paralegal business intended solely for attorneys. We do not give legal advice nor do we assist the public sector in filling out documents.
Status

Private Company
Company History
Upon earning my Bachelor's Degree from St. Joseph's College and receiving my paralegal certificate from SUNY Stony Brook University in New York, I went to work for one of The Trustees in Long Island, New York. I found my new employer to be a colorful and insightful attorney and was grateful that he elected to take me under his wing. He had a lot to say about the law and regularly sought me out as his sounding board and confidant. It was at this firm where I learned how to review and analyze bankruptcy files. I also became extremely well versed in Chapter 13 bankruptcy law.

Upon entering a courtroom for the first time, I was inspired and awed as I gained a better understanding of the legal system at work. I witnessed discussions among attorneys prior to hearings and I listened in as my employer, the Trustee, spoke to debtors who were going through the bankruptcy process. He spoke to these debtors with great care and respect. I admired my employer's integrity and I also saw him speak with attorneys who failed to do their due diligence, with tenacity and authority.

I began to soak up every morsel of every case. The detailed knowledge that I obtained about bankruptcy, the debtors, the attorneys and watching the process unfold gave me the desire to specialize the niche of chapters 7 and 13 bankruptcy.