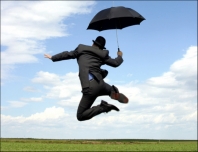 The multi faceted company, Kopley Group, has quietly established an outstanding track record in diverse industries including: Residential Rental and New Construction Real Estate Developments, Automotive Sales, Construction, Brokerage, Venture Capital and Banking including:
Residential Rental Real Estate:
Ownership and Management (100 Million Dollars) Residential Rental Real Estate Property - Chicago, Ill.
Sheridan Edgewater Apartments Sheridan Court Apartments Clarendon Court
5200 North Sheridan Road 6807 North Sheridan Road 4500 North Clarendon
Glenwood Apartments Greenleaf Apartments Estes-Paulina
6701 North Glenwood 1233 West Greenleaf 1701-1701 West Estes
Lunt Apartments Oak Tree Village Evanston, IL
1135 W. Lunt 1471-1485 Foster Avenue 1450-1478 Simpson
3110 North Racine 1104 West Wellington 1343 West George
Residential Loft Sales Projects: - Chicago, Ill.
Renaissance Lofts -37 Lofts in the former depression-era, ornate, medical offices building at 1791 West Howard $165,000 - $275,000.00.www.renaissance-lofts.com.
Lofts at 1800 – 91 Loft Units in a former cap-and-gown factory located at 1800 West Grace, in the Lakeview section of Chicago. The Building has both Timber and Concrete Lofts ranging in price from $285,500 – $765,000 for 1, 2 and 3 bedroom units. www.1800grace.com
Construction: - Chicago, IL.
Kopley Design & Construction, the Construction Division of the Kopley Group, manages the renovation and construction of all company holdings, including both new-development and rental property.
Real Estate Brokerage- Chicago, IL.
- Kopley Partners, LLC – real estate brokerage division manages marketing for all of The Kopley Group properties.
1. Renaissance Lofts,
1791 West Howard Chicago, Ill.
773 508-1791.
www.Renaissance-Lofts.com.
2. Lofts at 1800
1800 West Grace Chicago, Ill.
773 248-2121
www.loftsat1800.com
- Rent Chicago - Leasing Division of Kopley Partners