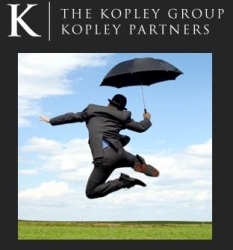 Chicago, IL, March 11, 2009 --(
PR.com
)-- While most developers are praying for showings, The Kopley Group can't keep up with contracts at their Renaissance Lofts Project. Five units in the 37-unit loft project will be closing in the next few months. There are only 8 lofts left in this art deco 1920's rehab building in Chicago's Rogers Park Neighborhood. No other developer can come close to those results.
The reason for the flurry of contracts is company founder K. Nicholas Kopley's innovative, No Questions Asked, 2 Year Buy – Back Guarantee. Kopley, the creative owner/manager of over 100 million dollars worth of Chicago Rental Real Estate Property, decided to take fear out of the equation. That approach is working. The results are in sharp contrast to the dismal prospects of the competition in a real estate market where housing starts are at their lowest level since 1959, according to a U.S. Commerce Department report released in Mid February of this year.
So while other real estate developers are offering incentives like Free Parking and Flat Screen Televisions, The Kopley Group is giving buyers peace of mind in this rocky economy – the security of knowing their investment is safe and they can get out of the deal at any time during the 24-month period after closing.
During those 2 years, The Kopley Group will buy back the lofts at the price buyers paid for their loft at 1791 West Howard in Chicago. It is not even necessary for the new owners to provide a reason for their change of heart. So it is easier than renting - no sublet required, no money lost.
Nick Kopley's confidence that the new owners would not use the Buy-Back to leave the building was bolstered last month. That's when the owners of a one-bedroom loft decided to sell back their home, but not leave the building. They loved Renaissance Lofts so much; they used the Buy-Back to trade up to a 2-bedroom loft in the building after living there for only 3 months.
When these new owners move into the larger unit, they will lose the Buy-Back but feel comfortable after having had a "test drive" of the building.
26 of the 37 units at Renaissance Lofts have closed, 9 since just last July 2008, The final finishing touches are going on now, so move-ins can happen as quickly as the mortgage process is completed.
Always keeping his buyers in mind, Developer Nick Kopley made certain the lofts contained everything they would want as standard, not upgrades. The lofts include: Granite Countertops, Stainless Steel Appliances, Marble and Slate in Baths, Master Suites and a Lobby that has the feel of the Ritz Carlton.
As he watched the market turn this summer, Kopley moved quickly and got FHA Approval for the building. That makes it possible for buyers at his project to need only 3 ½ percent of the purchase price as a down payment, while up to 20% is often needed as a down payment to buy from competition.
FHA guidelines are also less stringent, so credit scores don't have to be as squeaky-clean to buy a home.
"We so feel confidant buyers will love living at Renaissance Lofts; we are giving a 2 Year Buy – Back Guarantee. I walked into the lobby, of 1791 West Howard, and bought the building. I know that most people will have the same reaction. The lobby, the price, the finishes, the Guarantee, the FHA Approval, all make this the only game in town" says K. Nicholas Kopley, president and owner of The Kopley Group.
The prices are so affordable; they are often cheaper than renting. One bedroom lofts start at $165,000 and 2 bedrooms are as low as $216,500.00. The most expensive units are now $274,500.00.
www. http://thekopleygroup.com/the-2-year-money-back-guarantee/
The multi faceted company, Kopley Group, has quietly established an outstanding track record in diverse industries including: Residential Rental and New Construction Real Estate Developments, Construction, Brokerage, Venture Capital and Banking including:
Residential Rental Real Estate:
Ownership and Management (100 Million Dollars) Residential Rental Real Estate Property - Chicago, Ill.
Sheridan Edgewater Apartments Sheridan Court Apartments Clarendon Court
5200 North Sheridan Road 6807 North Sheridan Road 4500 North Clarendon
Glenwood Apartments Greenleaf Apartments Estes-Paulina
6701 North Glenwood 1233 West Greenleaf 1701-1701 West Estes
Lunt Apartments Oak Tree Village Evanston, IL
1135 W. Lunt 1471-1485 Foster Avenue 1450-1478 Simpson
3110 North Racine 1104 West Wellington 1343 West George
Residential Loft Sales Projects: - Chicago, Ill.
Renaissance Lofts -37 Lofts in the former depression-era, ornate, medical offices building at 1791 West Howard $165,000 - $275,000.00.www.renaissance-lofts.com.
Lofts at 1800 – 91 Loft Units in a former cap-and-gown factory located at 1800 West Grace, near Chicago's Wrigley Field. The Building has both Timber and Concrete Lofts ranging in price from $263,900 – $765,000 for 1, 2 and 3 bedroom units. www.1800grace.com
Automotive - Birmingham, AL
Birmingham Suzuki, the Automotive Division owns some of the most successful auto dealerships in the nation. In three short years, Birmingham Suzuki opened its doors and became a powerhouse with the inventive creation of "Suzuki Man".
Suzuki Man became a more recognized face then the governor of the state of Alabama.
This success demonstrates The Kopley Groups innovative, creative, spirit.
The Venture Capital Division:
- Chicago, IL Big Blue Financial, LLC - Syndicates, owns, operates and manages successful residential and commercial real estate across the nation.
- Deer Park, IL. - Personal Bank, opening in 2009.
Construction: - Chicago, IL.
Axios, the Construction Division of the Kopley Group, manages the renovation and construction of all company holdings, including both new-development and rental property.
Real Estate Brokerage- Chicago, IL.
- Kopley Partners, LLC – newly created real estate brokerage division manages marketing for all of The Kopley Group properties.
1. Renaissance Lofts,
1791 West Howard Chicago, Ill.
773 508-1791.
www.Renaissance-Lofts.com.
2. Lofts at 1800
1800 West Grace Chicago, Ill.
773 248-2121
www.loftsat1800.com
Break-Down / Renaissance Lofts:
28 of 37 closed, 9 since July 2008, and 5 currently under contract.
Only 8 left
8 Active Listings
**1.07145519 Buyback1791 Howard 602 $165,000**
2.06888095 1791 Howard 202 $168,500
3.06888572 1791 Howard 604 $239,500
4.06888594 1791 Howard 407 $239,500
5.06890124 1791 Howard 607 $252,500
6.06888306 1791 Howard 501 $259,500
7.06888327 1791 Howard 601 $274,500
8.06888480 1791 Howard 605 $274,500
5 Under Contract
1. 06888362 1 791 Howard 303 $216,500
**2. 06888417 Buyback 1791 Howard 503 $227,900**
3.07001501 1791 Howard 603 $234,900
**4.Buy BACK 1791 Howard 602 $165,000 Buy Back
5. 06888454 1791 Howard 305 $269,900
26 Sold and Closed / 9 Since July 2008
1.06888234 1791 Howard 602 $165,000
2.06947732 1791 Howard 302 $165,000
3.06888563 1791 Howard 504 $229,900
4.06890119 1791 Howard 507 $251,937
5.06888271 1791 Howard 301 $270,000
6.06888526 1791 Howard 406 $275,000
7.07086644 1791 Howard 505 $280,035
8.06888537 1791 Howard 606 $287,900
9.06888512 1791 Howard 306 $289,900
Press Contact:
Lynne Jackson
SRV.P. / Strategic Planning
The Kopley Group
Cell: 773.412.3904
Mail:
ljackson@kopleygroup.com
###