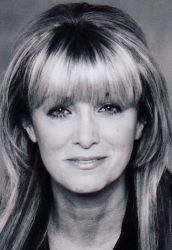 Chicago, IL, May 18, 2008 --(
PR.com
)-- The Kopley Group, a Chicago based, nation wide, multi faceted company specializing in residential rental and new construction real estate projects, construction, brokerage, venture capital, automotive sales and banking, hired Lynne Sott Jackson as senior vice president of strategic planning.
The Real Estate Division, of The Kopley Group, specializes in the acquisition and development of residential real estate including rental and new construction properties. The company owns more than one hundred million dollars in residential rental real estate.
The newly-formed Kopley Partners is presently marketing The Kopley Group's two loft projects: Renaissance Lofts and The Lofts at 1800 (West Grace).
The Construction Division, of The Kopley Group, manages the renovation and construction of all Kopley Real Estate holdings, including new construction and rental property.
The Automotive Division owns some of the most successful auto dealerships in the nation, quickly made famous by the innovative creation of 'Suzuki Man'. The iconoclastic character is considered the most recognized face in Alabama; more famous then even the Governor of the State.
The Venture Capital Division, Big Blue Financial, LLC, syndicates, owns, operates and manages successful residential and commercial real estate across the nation.
At Riha Design Group, as Vice President/ Strategic Planning, Ms. Jackson oversaw planning, press and marketing for the company. Riha Design Group projects have included: Trump Waikiki, which sold out in one day, Block 37 for Golub, sales centers for: Pulte, Centex and Toll Brothers and W Hotel's VIP Lounge for Fashion Week.
At The Fordham Company, as Vice President of Strategic Planning, Marketing and Sales, Ms. Jackson's projects included The Fordham Spire by Santiago Calatrava, designed to be the tallest building in North America. Ms. Jackson coordinated the media campaign which led to over 500 newspaper stories across the globe. She also oversaw strategy for other Fordham projects: 65 East Goethe, The Pinnacle, The Fordham & The Ambassador East Hotel.
Lynne Sott Jackson was also a TV Reporter for a number of stations including NBC Chicago – WMAQ-TV. There, Lynne (Scott) covered a wide range of important stories including serial killer John Wayne Gacy and the crash of American Airlines Flight 191.
In Politics, Lynne served on the policy staff of Governor Francis Sargent and was instrumental in Congressman Edward Markey's first congressional campaign.
###