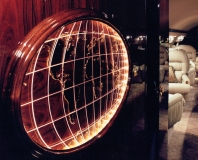 At MAV Aircraft Services, we are committed to providing you with the highest quality aircraft services and interiors at a fair market price. We will assist you through all of your aircraft needs. At pricing that is not too good to be true, but instead helps the aircraft owner realize the beauty they want without the extra cost.
Our in house Design consultants, helps assist and guide you through your project offering, ideas, trends, and in-depth product knowledge, to give you the quality you want and still control your final costs.
Our sales and marketing department assists you with acquisitions and re-sales without charging the normal fees.
Let us work for you in providing maximum value of service while minimizing downtime.