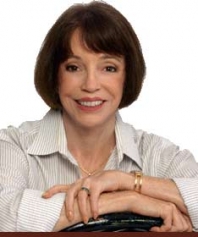 What do the Dixie Chicks, Faith Hill, Bo Bice, Randy Travis, Linda Ronstadt, Christina Aguilera, Tim McGraw, Huey Lewis, Martina McBride, Kenny Chesney and Bob Weir of the Grateful Dead have in common with business executives, speakers, sales professionals and politicians? They are among those who have put their trust in celebrity vocal coach Renee Grant-Williams.

Renee Grant-Williams helps guide the careers of hundreds of singers, and she knows from talking to them that today's singers are under enormous pressure to stand out in an increasingly competitive recording industry. They face conflicting demands and an unforgiving environment that just keeps getting tougher and tougher.

Singers who work with her appreciate the reality-based techniques she teaches that free up the voice and support the high notes, yet still keep the singing real, honest, and from the heart. She often says that she doesn't feel her job is to teach people how to sing, but how to remove the obstacles that prevent them from singing the way they want to sing. She has an uncanny way of getting right to the source of a problem and finding its solution, and her specific, easy-to-learn techniques empower singers to bring out the best in themselves.
Status

Private Company

Industries