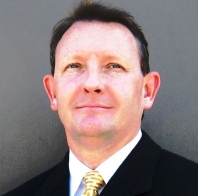 Orange County real estate professionals. The Bruce Clark Group represents both buyers and sellers of residential, income, investment and commercial property. Apartment buildings, income property, 1031 exchange, house, condo, townhouse, raw land, we look forward to working with you on all your real estate needs.
https://www.bruceclarkhomes.com
Status

Private Company

Founded

2005

# Employees

5
Company History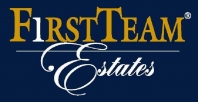 About First Team

According to National Relocation and Real Estate Magazine's 2007 Power Brokers survey, First Team is the #1 Independent Real Estate Broker California, the #1 Real Estate Broker in Orange County, California and #10 in the entire United States with over $6.2 billion in volume, involving more than 101,000 transactions! In 2005, First Team launched the revolutionary Sneak Preview, the nation's first program enabling home buyers to view homes online prior to inclusion on the Multiple Listing Service (MLS). Sneak Preview combines the speed and scope of the Internet with the rare advantage of viewing listings before they are made available to the public via inclusion in the MLS.

The Bruce Clark Group & First Team's Legendary Marketing

First Team's advertising campaigns are legendary throughout the industry, consistently uniting buyers with their dream homes. The extensive four million dollar advertising budget includes full-page color ads in major Southern California regional publications, a 50+-page color quarterly magazine, bi-weekly direct mail programs and other local news outlets. Strategic marketing campaigns and vital advertising in top medias create a powerful combination, reaching millions of potential home sellers and buyers throughout Orange County, Riverside, Los Angeles and the Desert area. First Team's sophisticated lead tracking system allows consumers to call a toll free 800 number and speak directly to a knowledgeable real estate professional. Every caller receives immediate attention. This system has documented more than 6,000 buyer ad inquiries into First Team offices every month!

First Team History

Founded in 1976 with five agents in one office, First Team is now home to more than 1,800 sales associates and more than 300 employees in 33 offices across the state. Regardless of market conditions, First Team's continued expansion is testimony to the firm's stability and its agents' superior client service. First Team Real Estate is one of the largest privately held real estate companies in the country, with more than $7.7 billion in sales volume in 2006. As the number one independent in California, the firm closed more than 12,000 transactions in 2006.

When buying or selling real rstate in Orange County, California, think The Bruce Clark Group and First Team Real Estate. Let us guide you through the process quickly and efficiently.