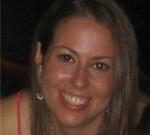 Lisa Kraner makes finding a new home, office or investment property a stress-free experience for busy people. By her knowledge of the market and access to every listing through MLR's extensive resources, Lisa always uncovers the most desirable match for her clients. She listens to what her client needs and wants, and quickly follows through with attention to detail and patience. When her clients are satisfied, she knows she has provided them top-of-the-line service and results.
She professionally guides her clients through every step of this process with enthusiasm, warmth and determination. Lisa was drawn to the field of real estate because she liked working with people and was committed to building strong relationships based on exceptional service. To her compliment, her clients have shown her tremendous appreciations by enthusiastically and consistently referring her to their friends and family.
Prior to joining MLR, Lisa was an Insurance Agent for New York Life Insurance Company. Many of her clients were financial planners, real estate brokers, accountants and lawyers. Her strong listening, communication and interpersonal skills were honed during her extensive career in Corporate America as a Recruiting Manager and Staffing Specialist for Arthur Andersen, KPMG, Scient and Lyons, Lavey, Nickel, and Swift.
Lisa was born and raised in Brooklyn, received a Bachelor of Arts in Psychology from University of Massachusetts and now lives on the Upper East Side of Manhattan.
If you are buying, selling, or renting, and you are looking for someone that you can count on to be disciplined, professional and motivated to provide you with the utmost service, please contact Lisa:
917-940-3237
Lisa@ManhattanLiving.com