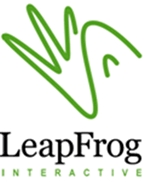 LeapFrog Interactive is a full-service Interactive Agency. We exist to make your organization successful on the web.

Our capabilities include strategy, creative services, web software development, new media services, online promotion, search engine marketing, outsourced site management, online client acquisition, and site intelligence.

Whether you are taking the first steps toward launching your brand, promoting a new product or service, or you are ready to re-invigorate your online presence, LeapFrog Interactive has the ideas, credentials, and experience to help you succeed.
Status

Private Company

Founded

1999

# Employees

50