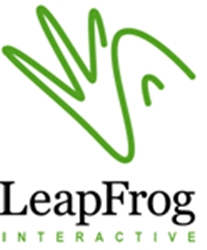 Louisville, KY, April 01, 2006 --(
PR.com
)-- On April 1, the Office of the Jefferson County Property Valuation Administrator launched its revamped website, www.pvalouky.org, designed by
interactive agency
, LeapFrog Interactive.
The new website features an easy, practical and user-friendly design. The site provides convenient access to property data and offers clear and concise information about the PVA office.
Visitors to the site will be able to search for a property's assessed value, its parcel identification number and its current owner. Property owners will also be able to download informative brochures and commonly used PVA forms and applications, including the popular homestead exemption, and will even be able to watch an online video describing the assessment process and PVA responsibilities.
For professionals seeking advanced search capabilities, subscription-based search tools are available that will allow access to property characteristics, photos, sales history reports, maps and interactive parcel analysis tools. Subscriptions to the advanced search portion of the website are available online for $25 a month.
"Our goal was to make this product more user-friendly to increase the PVA's user base," said Dee Dee Ratterman, a senior account executive at LeapFrog Interactive.
The Office of the Jefferson County Property Valuation Administrator generates a $51-billion assessment roll each year and manages data on more than 325,000 parcels in Jefferson County, including 250,000 residential properties and 25,000 commercial properties. With more than 70 employees, it is the largest PVA office in Kentucky.
"LeapFrog Interactive will assume the responsibility of hosting the PVA website, which includes submitting the site to major search engines such as Google, Yahoo! and MSN to increase awareness and drive additional user traffic to the site," Ratterman said.
John T. May, a long-time real estate professional, has served as Jefferson County Property Valuation Administrator since Feb. 7, 2005. One of his first priorities was to increase public awareness of the PVA office by improving its online presence. May recognizes that property owners must understand the assessment process to have confidence that their property assessments are fair and equitable.
"He's the one who pushed to a have a better-looking, more functional website," Ratterman said.
LeapFrog Interactive is a Louisville-based interactive marketing and advertising firm. It was awarded the contract to redesign the PVA website in September 2005, replacing an out-of-state contractor.
About LeapFrog Interactive
LeapFrog Interactive is a full-service interactive agency that offers Interactive Brand Strategy, Interactive Marketing, New Media & Promotion, Online Client Acquisition, Creative Services, Web Technology Services, Account & Project Management, Measurement & Intelligence, and Outsourced Site Management.
The company services clients in 28 states, including: Louisville Orchestra, Fund for the Arts, the University of Louisville and Wyatt, Tarrant & Combs, LLP. LeapFrog Interactive also services Fortune 500 clients, including Tommy Hilfiger, MeadWestveco, National Public Radio, Yum! International, Brown-Forman and Aleris. For more information about LeapFrog Interactive, visit www.LeapFroginteractive.com.
###