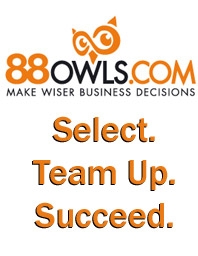 88owls.com matches experienced, trusted consultants with businesses seeking their services. Businesses can find subject matter experts to assist them with a wide range of business methods or technologies, or accomplished strategists that can help take them to the next level of success.

Searching is free for businesses. Also, all of our consultants have agreed to provide you with 1 hour of free consultation about your business with no obligation to hire.

Discover the efficiency of completing your goals quickly and accurately without having to provide training or benefits to employees. Get your projects done the right way - go to 88owls.com and find experienced, qualified help in seconds!
Status

Private Company