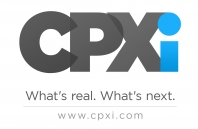 CPXi is a digital media holding company, providing technology, services and processes that make digital more efficient and effective. Distinct divisions evolve in parallel with emerging digital media capabilities to meet the myriad of challenges faced by marketers and content providers. These divisions operate both independently and in concert, and include: bRealTime, providing programmatic solutions for both supply and demand side partners; AdReady, delivering best-in-class programmatic creative, media technology and services for agencies and marketers; CCDR Media, offering cross-channel direct response campaign executions for performance driven marketers;Consumed Media, creating unique content opportunities for today's evolving digital media ecosystem; Hatched.at, serving as an internal incubator to solve tomorrow's advertising challenges. CPXi is a privately held company.
Status

Private Company

Founded

2000

# Employees

145
Company History
Mike Seiman is the CEO & Chairman of CPXi, a digital media holding company. Mike founded the company while a student at Hofstra University in the early 2000s. Today, CPXi is a major player in the online advertising space, serving billions of ad impressions daily. CPXi continues the rapid growth that led to its inclusion on the Inc. 500/5000 list of fastest growing private companies in 2008, 2009, 2010 and 2014, OnMedia's list of top 100 private companies in 2012 and 2013, Inc.'s "Hire Power Awards" list in 2013, Forbes's "America's Most Promising Companies" list in 2014 and Crain's "Best Places To Work in New York City" List in 2013 and 2014.

Mike, himself, was proud to have been selected as a semi-finalist or finalist for Ernst & Young's "Entrepreneur of the Year" award in 2009, 2010, 2013 and 2014.

Mike Seiman is a board member of the Hebrew Educational Society and an advisory board member of Hofstra University and Children International.

Learn more about Mike at www.mikeseiman.com.