CPX Interactive Expands Executive Team, Jeff Hirsch Named Chief Marketing Officer
Jeff Hirsch joins CPX Interactive as CMO.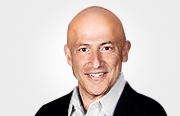 New York, NY, July 22, 2013 --(
PR.com
)-- Global digital media company,
CPX Interactive
, has announced the addition of industry veteran Jeff Hirsch in the newly minted role of Chief Marketing Officer. Hirsch was an early pioneer in the digital industry, with senior executive roles at Valueclick, Fastclick, and AudienceScience. Since 1996 Hirsch has established a track record of success, both with early stage and established interactive companies, accelerating revenue and driving innovation. He will be responsible for directing global product strategy and overall marketing communications.
"The interactive media landscape is evolving rapidly," said Hirsch. "CPX Interactive is leading the way providing true value to advertisers, agencies, publishers and technology partners. The team is smart, fun and determined. I am impressed by the commitment to excellence across CPX and excited to be part of one of the most dynamic companies in our space."
CPX Interactive boasts three primary divisions: Affiture, bRealTime and CPX Media – all of which will be under Hirsch's purview. CPX CEO Mike Seiman went on to say, "Jeff is one of the most respected global executives in the digital industry. His vision, integrity and determination will be welcome in our executive suite."
CPX Interactive has experienced significant year over year growth and is rapidly adding seasoned executives to its' ranks. In addition to Hirsch, the company recently announced the addition of industry veteran Mark Papia to head Western US operations, and proven technology innovator Gil Resh as SVP of Product Development and technology.
"Jeff Hirsch is a significant force in this space," proclaimed CRO Jonathan Slavin. "His track record of establishing market leadership at each of his companies is well known and we look forward to his contributions to our growing enterprise."
About CPX:
CPX Interactive is a global digital media company with over a decade of experience connecting consumers with brands. The company has three primary divisions: bRealTime, offering programmatic solutions for both demand and supply side partners; CPX Media, providing full service media execution for brands, agencies and direct marketers, and; Affiture, leveraging direct publisher relationships and an affiliate network to drive performance objectives. CPX Interactive provides multi-screen messaging leveraging display, social, mobile and video advertising at scale, serving over 4.5 billion managed impressions daily. CPX Interactive is a privately held company.
Contact
CPX Interactive
David Shay, EVP - Marketing
(646) 863-8367
http://www.cpxinteractive.com
http://cpxadnetworkblog.com
http://twitter.com/cpxinteractive
http://cpxinteractive.com/whyCPX

Contact