CPX Interactive Awards Entrepreneurship Competition Winners at Hofstra University
CPX Gives Away $75,000 in Prizes to Those with the Best Concept and Business Plan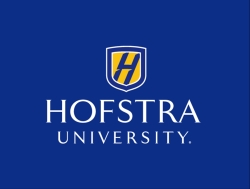 New York, NY, May 30, 2013 --(
PR.com
)--
CPX Interactive
and Hofstra University hosted the first annual Hofstra-CPX Entrepreneurship Competition in April 2013, awarding $75,000 to the winners. The competition, designed by CPX CEO Mike Seiman who graduated from Hofstra with a computer science degree in 2001, challenged Hofstra students to develop successful businesses even while pursuing their bachelor's degrees.
The first place prize of $50,000 went to two computer science majors, junior Shashank Sanjay and sophomore Michael Moskie, who developed a low-cost 3D printer that is able to create useful tools and small structures for immediate application, such as a screw for a door hinge. The device was assembled using materials created by another 3D printer that the duo built prior to the competition.
"I thought we had a good chance of winning but there were so many great submissions," Sanjay said. "Managing school, activities, and the competition was tough but we made it happen because Moskie and I worked well as team."
The second place prize of $25,000 went to junior Alexander Rosenberg, another computer science major, for his project "EMR (electronic medical record) Advantage"—an innovative system for creating better communication of health care records between providers.
"The opportunity has provided me with more clarity about the future after college, it gave me direction," said Rosenberg who hopes to bring his project to reality at North Shore-LIJ and hospitals worldwide.
The contest culminated last month in 11 presentations of final concepts and business plans to a judging committee, which consisted of Hofstra University faculty, administrators, and executives from CPX Interactive including CPX CEO Mike Seiman.
"Congratulations to Shashank, Michael and Alexander," said Seiman. "We are thrilled to reward them for their hard work and we are hopeful that this challenge will inspire even more entrepreneurship among Hofstra graduates."
CPX Interactive, Mike Seiman's 12 year-old company, has grown from a two-person startup out of Hofstra University in 2001 into a 100-person company with global reach, serving more than 4.5 billion online ad impressions per day.
"By initiating this challenge, Mike Seiman has enhanced the educational experience of our students, and we are already anticipating next year's Hofstra-CPX entrepreneurship competition, " said Dr. Bernard Firestone, Dean of Hofstra College of Liberal Arts and Sciences.
"Please don't give up your creativity, your tenacity, and always be the person who'll say, 'I'll do it'," Dr. Simon Ben-Avi, Dean of College of Engineering and Applied Science and competition judge, urged the competitors. "It's a conviction that's central to entrepreneurship."
To watch video of the event, visit: http://www.youtube.com/watch?v=YEF5rD493H8
About CPX Interactive
CPX Interactive is a digital media holding company serving more than 4.5 billion daily interactive ad impressions globally across display, video and mobile platforms. The company leverages its unparalleled reach to drive success for both clients and proprietary initiatives in three distinct business areas: 1) industry-leading interactive conversion strategies, 2) world-class media services performed at scale, and 3) comprehensive supply-side solutions in real-time environments. CPX has been a privately held force in the digital advertising space since the early 2000s.
About Hofstra University
Hofstra University is a dynamic private institution of higher education where more than 11,000 full and part-time students choose from undergraduate and graduate offerings in liberal arts and sciences, business, engineering, applied science, communication, education, health sciences and human services, honors studies, the Maurice A. Deane School of Law and the Hofstra North Shore-LIJ School of Medicine.
Contact
CPX Interactive
David Shay, EVP - Marketing
(646) 863-8367
http://www.cpxinteractive.com
http://cpxadnetworkblog.com
http://twitter.com/cpxinteractive
http://cpxinteractive.com/whyCPX

Contact