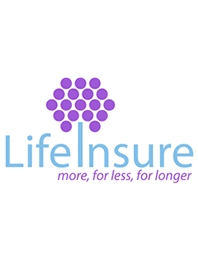 Life Insure LTD offers a whole of market life insurance comparison for U.K residents. We have over 20 qualified sales advisors in our Edinburgh based offices. We are a fairly new company and consider ourselves very different and cutting edge with our approach to life insurance.
Our goal is to offer the customer "More For Less For Longer" which is more cover for less money for a longer period of time. We have written thousands of life insurance policies using all the major insurers such as Bupa, Legal And General, Prudential and many more. In most cases we have been able to beat customers existing quotes and provide life insurance for as little as £16p per day.
We market our products in a number of ways and have just secured a contract with a top 3 U.K supermarket to be the first U.K company to go in stores and sell our products directly to customers.
We will soon be offering home insurance and a bespoke over 50's plan which we are developing. We now also offer special information on applying for an isa or critical illness cover