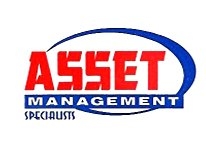 Levittown, PA, August 27, 2008 --(
PR.com
)-- REO managers face growing concerns over souring foreclosure rates well over 50% that of last year.
Due to the abundance of foreclosures, REO managers need to focus on volume management. The rising foreclosure market is resulting in deflated house prices, increased hold times and lower funds recaptured to the institution. However, the increased volume gives the REO manager more purchasing power, allowing them to mitigate costs, as well as cap cost overruns.
Asset Management Specialists, Inc. (AMS), out of Levittown, Pennsylvania, targets those REO managers with growing inventories overwhelmed dealing with vendors, subcontractors and Realtors, all of which drive servicing costs affecting the bottom line. AMS has successfully demonstrated how volume pricing on field services can cut the lenders' costs by close to 50%.
More importantly, through volume AMS has been able to absorb losses, allowing the lender to budget as well as put a ceiling on their field costs. AMS offers flat-rate pricing on all field service items, enabling discount pricing through volume, enabling the lender to focus on marketing the property and leaving the dirty work to AMS. Liability issues are also deferred as AMS provides the comprehensive coverage.
Ultimately volume dictates the fee, but savings are guaranteed. Fortunately for AMS the stagnant Real Estate market and large number of REO's for sale has more than doubled Asset Managements Specialists' business throughout the country.
Contact:
Ernie Stefkovic, President, or Jerry Mavellia, VP
Asset Management Specialists, Inc.
2021 Hartel Street
###