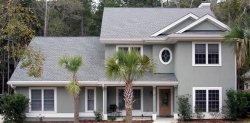 Hickory, NC, September 17, 2008 --(
PR.com
)-- As homeowners enter the hurricane season along the Atlantic and Gulf coasts of the United States, now is a great time to join the Gutter Pro USA dealer network. Sales to property holders, especially apartments and condos are on the rise as people see the need to protect their real estate investments.
Homeowners are seeking ways to secure their homes through the storm season and into the fall. Many are finding a solution to flooding and water damage by upgrading their current gutter systems. In fact, the smartest investment homeowners can make in their homes to prevent damage from potential moisture hazards is the installation of a water management protection system.
As high winds and flooding threaten the wellbeing of families and homes, customers realize that preparedness goes beyond acquiring non-perishable food and flashlights.
The National Oceanic and Atmospheric Administration (NOAA) warns that, "Hurricane hazards come in many forms: storm surge, high winds, tornadoes, and flooding." The damage from wind and rain is largely preventable with preparation and gutter maintenance.
Gutter protection helps prevent flooding in and around homes by maintaining an even water distribution into gutters. It channels a consistent 3/8ths of an inch of water flow and prevents the build-up of debris, which can have disastrous consequences on a home's foundation, roof and siding.
Even in areas less threatened by hurricane disasters, the amount of rainfall in typical regions is an average of over 3 feet annually. Homeowners cannot write off the importance of preparedness based on being geographically far from coastal regions. According to the NOAA, "Some of the greatest rainfall amounts occur from weaker storms that drift slowly or stall over an area."
Preparedness is crucial in protecting home investments. "Depending on circumstances, less intense storms may still be strong enough to produce damage, particularly in areas that have not prepared in advance."
The patented bracket used is installed every two feet, which makes existing gutters stronger and better prepared for storms. GutterProUSA also can withstand 110 mile-per-hour wind speed on the nose of the gutter cover, making it potentially able to resist damage from a Category 2 hurricane. Its also has the lowest profile in the industry, comes in 12 versatile colors, and gives installers the flexibility of using two panels that measure 11.75" or 15" to fit 5- or 6-inch gutters.
GutterProUSA is accepting new dealers, allowing them to increase sales through a new Laptop Presentation for in-home consultations. Clients are adding potential to their business investments by being a part of the dealer network that has installed 5 million feet of gutter protection on 40,000 homes nationwide since 2001. Homeowners value purchasing their gutter protection GutterProUSA, a Chamber of Commerce member.
Clients and future dealers can contact Gutter Pro USA at
http://www.gutterprousa.com
or by calling 800-273-6080.
###