IDetect, Inc. Introduces Low Cost Handheld ID Verification Scanner That Scans 3-D Barcodes, and Magnetic Strip IDs
IDetect LITE Barcode/MSR ID Scanner Tough Low Cost Mobile Corporate/University/ID Verification and Driver License Age Verifier.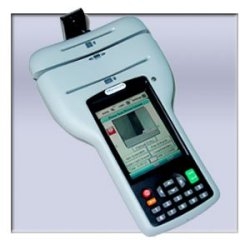 Saint James, NY, September 18, 2008 --(
PR.com
)--
IDetect, Inc.
releases its new IDetect LITE ID Scanner Age Verification scanner, a low cost, ruggedized, easy to use portable 3D barcode reader and magnetic strip reader for college id, student id, driver's license id, and corporate id applications.
IDetect ID scanners existing technology included in the IDetect Wall Mount License Scanner and the IDetect Handheld ID Scanner is the back bone of the new IDetect LITE system. IDetect ID Validation Systems have been successfully utilized for more than 15 years in night clubs, universities, casinos, military bases, office buildings, rental car agencies, festivals, banks, and liquor stores throughout the United States, Canada, and Mexico.
IDetect Age Verification ID Scanners full functionality have assisted in apprehending five separate perpetrators of various crimes throughout North America by utilizing IDetect's exclusive entrant picture feature. Automatically upon an identification scan, the entrant's picture is automatically taken and saved with entry information. The picture is clear, exact, and can be used to locate any individual in seconds. IDetect's exclusive License picture function also takes a picture of an ID that is not able to be scanned. It is fast, accurate, and protects the user from fines, and liquor license and tobacco license revocation. This feature, coupled with the automatic picture of the entrant, and the IDetect ID scanner's time and date stamp entry history feature, is a strong defense and proof of diligence against fines and state authority investigations. IDetect's License Scanners also flag an ID that is fake, tampered with, shared with another entrant, or banned for any reason, all in less than a second.
###
Contact
IDetect Incorporated
Paul Serpico
(877) 443-3832
www.idetect.net
IDetect Incorporated
8 Stillwater Road, Suite 511
Saint James, NY 11780
Telephone: 877 443 3832
FAX: 631 382 8324
E-mail: info@idetect.net
Website: www.Idetect.net

Contact