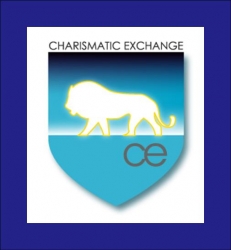 Washington, DC, June 01, 2006 --(
PR.com
)-- Angelina Lazar, Chairman & CEO of Charismatic Exchange, Inc., a private FOREX trading company, based in Las Vegas, NV, due to her influence in Washington D.C. was newly elected to the Capitol Hill Club by 2 U.S. Congressmen and its Board of Governors. The Capitol Hill Club is the nation's premiere political club. Members have included the nation's most powerful people - Presidents and Vice Presidents, GOP Members of Congress, governors, state party leaders and influential Republicans everywhere. The Capitol Hill Club has a rich heritage, dating back from 1951 and has become the most elite conservative political club, located on Capitol Hill.
Congressman Rick Renzi of Arizona, and member of the Intelligence Committee said, "We appreciate Angelina's crucial input at our Energy meeting on the immediate necessity of onshore oil drilling and its impact on the US dollar." Angelina advocated incentivizing smaller oil companies to start drilling now, suggesting the government could joint venture with these more entrepreneurial companies.
"We need to start onshore drilling immediately", Angelina insists. "There are some highly progressive wildcatters outside of Texas, who have discovered with all their sceismic, magnetic, and geological studies that there is oil in the states of NV, UT, and AZ in our shale rock formations with the richest viscosity akin to that found only in Saudi Arabia." She consulted Congress not to delay any further with onshore drilling.
Ms. Lazar deftly underlined that "we cannot simply jump to utilizing alternative energy sources as it will still take years to produce the needed infrastructure; but more importantly, what people fail to realize is that the price of the USD is directly dependent upon the price of oil - not alternative energy! If the price of oil skyrockets - and oil is what fuels the entire US economy - there would be a domino effect on the price of retail, manufacturing, consumer confidence and spending would decrease, and the whole slew of economic data would be affected, which would be detrimental to our macroeconomy as a whole", she prodded. "Beginning new onshore drilling is an absolute must, and we must begin immediately!" "Not only that", Angelina chided, "but 60% of our offshore drilling comes primarily from hostile nations, like Iraq and Saudi Arabia, and we must expect that the plug can be pulled at any time, which would wreak even more havoc in our economy."
Congressman John T. Doolittle of California, and Vice-Chairman of the Subcommittee on Energy and Water Development stated: "Angelina has a deep interest in public affairs and a desire to be involved in a significant way in influencing Congress on economic policy and business and trade issues. As a Member of Congress, I am grateful to have the benefit of her perspective on these important matters." As a FOREX trader and national trainer, Ms. Lazar, understands firsthand how energy prices affect our national currency, the Foreign Exchange market, and in turn, the U.S. economy; and utilizes her expertise to consult Congress on issues pertaining to our national economy.
Angelina Lazar was a recipient of this year's Republican National Congressional Committee's Businesswoman of the Year Award. Ms. Lazar, who serves on the Business Advisory Council, met with NRCC Chairman Tom Reynolds, Congressman John Doolittle (CA), Ken Calvert (CA) Dana Rohrabacher (CA), Rick Renzi (AZ), Mary Bono (CA), Jon Porter (NV), John Campbell (CA), Roger Wicker (MS), Buck McKeon (CA), and other notable Congressmen in Washington D.C. this Spring at the Capitol Hill Club and Tax Summit, and spoke at its Energy meeting, consulting Congress on economic and energy issues.
Hon. Angelina Lazar is also the esteemed Community Mayor of Las Vegas. Due to her charismatic and pronounced leadership, she received the honor of being invited onto the Presidential Business Commission for President George W. Bush. The Presidential Business Commission is an elite group of the nation's business leaders who consult Washington politicians on promoting a pro-business agenda: stimulating our economy with deeper tax cuts; health care and tax reform; reduction of government interference; improvement of investor confidence; and the creation of new jobs.
As a member of the Presidential Business Commission, Angelina plays a key role in enhancing the President's agenda and strategies. Congressional Committee Chairman Tom Reynolds said Angelina has an extremely prestigious position which she richly deserves. "Ms. Lazar was selected based on her pronounced leadership as an entrepreneur, and for her role as an Honorary Chairman of the Business Advisory Council for the State of Nevada."
Angelina is a member of the prestigious Nevada Development Authority, National Association of Female Executives, and has been recently invited by Senator Elizabeth Dole to join the Senatorial Trust. Angelina is a former member of the Russian State Duma (Parliamentary Geopolitical Committee), the American Association of Political Consultants in Washington D.C., and the Chicago Council on Foreign Relations. As a global Defender of Human Rights, Angelina was awarded the Marshal Zhukov Gold Medal for outstanding leadership and patriotism by the Upper Parliament of the Russian Federation in Moscow, and the Ronald Reagan Gold Medal for Entrepreneurship in Washington D.C.
Due to Angelina's global efforts as an Opinions Leader and Peacemaker in transitional economies and post-communist countries like Russia, the Commonwealth of Independent States, and the former Yugoslavia, Ms. Lazar has an inside track, and unique industry and cultural access, which enables Charismatic Exchange to transcend bureaucratic bottlenecks abroad more easily; thereby, accessing Central Banks and the highest levels of government more readily. As an ardent advocate of global trade, this allows Angelina and Charismatic to eventually assist in effecting trade equilibrium throughout these and other depressed economies across the globe, assisting to elevate the standard of living in economies worldwide, and boost the global economy. As Angelina puts it: "the FOREX market is global and powerful; unregulated and virtually untapped; and those who tap into its vast powers, are able to change the economic standing and rating of countries with a little skill, capital, and the mere click of a mouse!"
Angelina's experience, studies and travels are extremely broad based, and encompass many disciplines, including: global trade, international commerce and policy, world and comparative politics, macroeconomics, monetary policy, international economics, government regulation, integration of international organizations, and political management.
Charismatic Exchange, Inc. recently relocated its headquarters in Las Vegas from the Howard Hughes Center to its new lakeshore address at the: Lakeside Center, 2620 Regatta Dr. Suite 102 Las Vegas NV 89128. Tel: 702.553.1003 Fax: 702.947.6074. CharismaticFXTrader@usa.com
www.CharismaticExchange.com
Contact: Cheryl Shuman, Director of Communications Tel: 818.905.7087 Fax: 702.947.6074
###