California Firm to Offer Progressive and Unique Human Resources Management Products to Help Firms Manage Their Human Capital in a Poor Business Climate
Curtin Associates, a California based human resources consulting firm, to offer effective employee assessment, development and new screening products to assist businesses and organizations to survive tough time through better, proactive human capital management.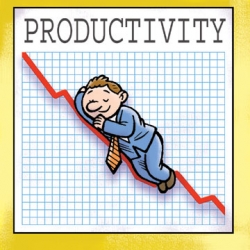 Los Angeles, CA, November 12, 2008 --(
PR.com
)-- Curtin & Associates, a Human Resource consulting firm based in Los Angeles, CA has announced its recent affiliation with Profiles International, based in Texas, as one of their Los Angeles area marketing representatives offering employee assessment and development testing services for their clients. The firm is also currently representing HR Plus, an Allied Barton company, which offers drug testing, applicant verification and investigation services. Mr. Curtin's firm will serve as a local sales and service contact for its Southern California clients, introducing them to the newest offerings in human resources hiring and organizational development technology.
In affiliating with HRPLUS and Profiles International, Dan Curtin, the firm's Principal, an accredited consultant with over 30 years of human resource management experience, explained, "We are transitioning our long-standing relationship from that of a longtime client of both firms to being an active 'marketer' for HRPLUS and Profiles International on the west coast." "Businesses need these tools to manage their workforces in leaner times such as what we are experiencing now," he says. Curtin has used the services of HRPLUS and Profiles International extensively over the past two decades to assist in the screening processes and employee development of his clients and his past employers. "I have great satisfaction, great experience and belief in their products and the integrity and value of the services of both companies," says Curtin.
Profiles International provides effective tools such as its XP online assessment to help businesses create a profile which models the top producers of a company as a benchmark to compare other employees in that unit against. This is a way to measure the characteristics and probably behavior each person in the workforce both internally and against national norms for each position within the company. The XP reports on each individual and "describes logical, practical development steps that management can take to increase his or her productivity to get them closer to the model profile performance. Curtin stated that "in tough times, especially, the investment in these tools is minuscule in comparison to the return if productivity is increased when sales are down to salvage profitability. There is a positive effect on employee morale when everyone who has not been laid off is pitching in, contributing their share of the load."
HRPlus, whom he also represents, offers background investigation services domestically and internationally. Mr. Curtin relates that HRPlus "certifies and utilizes its own network of investigators to maintain quality of services and that the management of the company places a priority on staying current on all federal and state laws to protect clients." "They offer real value-added service that is unique in the industry," he said. "They have documented:
· 88% Higher Criminal Hit Rates
· Guaranteed Reference Program
· Network of 13,000 Collection Sites for Drug Testing
· Summary of Reports for Maximum Clarity
· Quality Assurance Team Review 100% of Reports
· Turnaround Guarantee for All Clients"
One other set of products Mr. Curtin is also offering in tune with the times is the The HireRoad online outplacement program which is designed to help people who have been laid off find new work. "Many people do not know where to start their job searches," says Curtin. "They need guidance to figure out their strengths and put together an effective marketing campaign to sell themselves into a new job. It is especially important to stand out among so many applicants applying for fewer jobs." This tool helps outplaced employees accomplish that in an organized, proactive manner. "It is also an inexpensive way for employers to assist their employees who they have to cut from their workforces," Curtin said.
For more information, pricing or no obligation, free demonstrations or any products mentioned, please contact Dan Curtin, Curtin & Associates at 323-937-2612.
http://curtinassociates.com
###
Contact
Curtin & Associates
Daniel Curtin
323-937-2612
http://curtinassociates.com
323-788-1206 Cell

Contact