The Wait is Over for the topseos.com List of the Leading SEM Hosting Firms for July 2006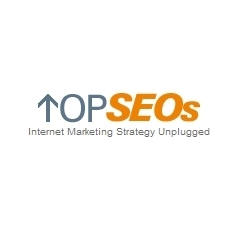 Plymouth, IN, July 05, 2006 --(
PR.com
)-- topseos.com is here with its July 2006 list of the finest SEM Hosting firms, consultants and services. Since it was established, the website has become a respected and credible source for weighing up the merits of internet marketing vendors. Keeping consistent with the past few years, this list aims at making researching and selecting SEM Hosting firms a much easier task.
Since its beginnings, topseos.com has been presenting the search engine marketing industry and companies with a distinct source for researching internet marketing vendors. Topseos.com was founded in 2002 by e-ventures and since then the website has become the platform where the leading internet marketing and service providers display their services.
Website creation is not a simple task. There is more to the story. Hosting a website demands flexibility and receptiveness to its visitors. SEM hosting is maintaining a website cleverly. The different types of hosting alternatives accessible to clients are dedicated, collocated, managed, and shared (or virtual) hosting. The variations between these diverse types of Hosting, is in the extent of participation of the Hosting firm with its customers' services.
One of the benefits of SEM Hosting is that the customer can dedicate their time and energy in content creation instead of the maintenance of the website's infrastructure. Contrary to what might be expected, the cost of managed hosting is less than if the management of hosting was to be done internally. And this less time and less effort only translates to more money in the long run.
Here's the list of the top 5 SEM Hosting firms that have been selected for July 2006:
1. Rackspace Ltd. - Texas
2. Hosting.com – Kentucky
3. Interland, Inc. – Georgia
4. Hostway Corporation – Illinois
5. Aplus.Net Internet Services - California
That this list complied by topseos.com is so popular speaks for its reliability. The top 5 candidates are selected on the basis of a meticulous selection process. These are the criterions based on which the candidates are chosen:
• Flexibility in maintaining changes to websites
• Stability
• Ability to track site statistics
• Reasonably priced
• Flexibility
• Usability
• Overall performance
Firms that specialize in SEM Hosting and wish to be considered for the topseos.com rankings can complete an application by registering as a service vendor and applying for rankings at:
http://www.topseos.com/option,com_register/task,providerRegister/
Want to research and evaluate internet marketing firms?
Visit them at
www.topseos.com
Company Contact:
topseos.com
Bill Peden
866-237-8704
service@topseos.com
www.topseos.com
###
Contact
topseos.com
Bill Peden
866-237-8704
www.topseos.com

Contact