topseos.com Presents the July 2006 List of the Leading Link Popularity Services Firms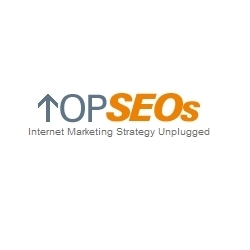 Plymouth, IN, July 05, 2006 --(
PR.com
)-- topseos.com is ready with the July 2006 list of the best Link Popularity Services firms, consultants and services. Over the past few years, internet marketing vendors have been ranked accurately by this reliable and well-respected website. The aim of this handy list is to make researching and selecting Link Popularity Services firms as easy as possible.
Since it was started in 2002 by e-venturers, the main objective of topseos.com has been to be the single source for researching internet marketing vendors that the search engine marketing industry and companies can refer to. During this period topseos.com has taken up the task providing a platform for internet marketing and service providers to showcase their services.
As the name suggests, Link Popularity Services works on the basis of how popular a link is on other sites. It is apparent that a site that is listed on other sites must be of good quality. Keeping this logic in mind, search engines will rank sites according to how popular it is on other sites. Fundamentally, Link Popularity Service is a technique of evaluating the quality and/or the quantity of sites that link to any given website.
Popular search engines, like Google, give high Page Rank, which is a way of ranking the popularity of a site that is being featured on another site. While the numbers of links on a site are important, more importance is given to the quality and relevance of these links. A good way to deal with that is to have lots of sites that are of very good quality. The ranking of a site on major search engine will depend on the quality and relevance of the links on the page.
Here's a list of the top 5 Link Popularity Services firms that have been selected for July 2006:
1. Ad Maiora - Italy
2. Patrick Gavin Inc. – USA
3. Intrapromote LLC – Ohio
4. TextLinkBrokers.com – Arizona
5. Linkateer.com - Pennsylvania
The reputation of the research conducted by topseos.com speaks for its reliability. The top 5 candidates are chosen on the basis of a rigorous selection process. The selection of the candidates is based on the following criterions:
• Competitive advantage
• Superior services and pricing
• Customer and technical support
• Response to client problems
• Innovations that set it apart from the competition
• Overall efficiency
• Overall performance
Firms that specialize in Link Popularity Services and wish to be considered for the topseos.com rankings can complete an application by registering as a service vendor and applying for rankings at:
http://www.topseos.com/option,com_register/task,providerRegister/
Want to research and evaluate internet marketing firms?
Visit them at
www.topseos.com
Company Contact:
topseos.com
Bill Peden
866-237-8704
service@topseos.com
www.topseos.com
###
Contact
topseos.com
Bill Peden
866-237-8704
www.topseos.com

Contact