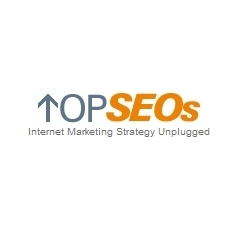 Plymouth, IN, July 05, 2006 --(
PR.com
)-- topseos.com presents its July 2006 list of the best SEM Email Marketing firms, consultants and services. The website has always worked at being an accurate source for assessing internet marketing vendors. Keeping consistent with the past years, the list makes the task of researching and selecting SEM Email Marketing firms effortless.
Ever since its initial stages topseos.com has aimed towards developing a one-stop portal that the search engine marketing industry and companies can use for researching internet marketing vendors. Since its beginning in 2002, topseos.com has become the place where internet marketing and service providers can present what they have to offer to their customers.
Without doubt, Email is an essential tool in today's hi-tech world. E-mail in now doing for marketing firms, what flyers and pamphlets used to do in the years gone by but with more targeted audiences. SEM Email Marketing is a method by which one can reach their target market by means of electronic mail.
SEM Email Marketing starts with a database that holds email addresses and other information of potential clients and users of the products and services. The aspects to keep in mind are: where the database was complied from, when mailers will be sent out, the subject of the email, how the email is composed and the content is designed. The objective of this marketing strategy is to generate an appropriate message for prospective customers and distributing it via email so that the interested ones are directed to the website.
Here's the list of the top 5 SEM Email Marketing firms that have been selected for July 2006:
1. Topica Inc. – California
2. Double Click – New York
3. Mailworkz.com - Canada
4. Vertical Response Inc.- California
5. Constant Contact - Massachusetts
The fact that this list complied by topseos.com is so popularity vouches for its service The top 5 contenders are selected based on a meticulous evaluation process. The selection of the candidates is based on the following criterions:
• Financial stability of marketers
• Expertise of the services
• Usability and functionality
• Survey of email marketers
• Reputation of marketers
• Overall efficiency
• Overall performance
Firms that specialize in SEM Email Marketing and wish to be considered for the topseos.com rankings can complete an application by registering as a service vendor and applying for rankings at:
http://www.topseos.com/option,com_register/task,providerRegister/
Want to research and evaluate internet marketing firms?
Visit them at
www.topseos.com
Company Contact:
topseos.com
Bill Peden
866-237-8704
service@topseos.com
www.topseos.com
###