The List with the Leading SEM Training Programs Firms for the Month of July 2006 is up on topseos.com Website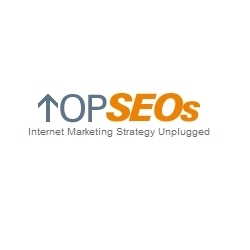 Plymouth, IN, July 05, 2006 --(
PR.com
)-- The latest and best in SEM Training Programs firms, consultants and services is published in the July 2006 List by topseos.com. In the past years, the website has established itself as a consistent and reputable resource for evaluating internet marketing vendors. As in the past this list makes the task of looking up and deciding on SEM Training Programs firms easy.
Topseos.com was founded in 2002 by e-ventures, and since then it has grow to be the single source that provides the search engine marketing industry and companies with material on internet marketing vendors. Additionally, topseos.com has become the perfect platform for internet marketing and service providers to display their services.
Search Engine Marketing, or SEM, is a means by which a website can promote itself by using search engines. SEM entails mixing and matching a variety of marketing activities including things such as improving one's ranking in organic listing and purchasing paid listing. The purpose of this is to make your website visible on search engines and directories in order to catch the attention of the target audience.
Adding value to your existing knowledge and keeping up to date with the current trends in the industry are the aims of these websites. These sites offer both group and individual training programs that favour enhancement of knowledge rather than just information retention. All the stages of website development are integrated into these training programs.
Here's a list of the top 5 SEM Training Programs firms that have been selected for July 2006:
1. Catalyst at Greenlight – United Kingdom
2. Global Strategies International – Connecticut
3. Bruce Clay, Inc. - California
4. Laredo Group – Florida
5. Search Engine College - Australia
The credibility of the research conducted is vouched by its popularity. A rigorous selection process is the basis by which the top 5 candidates are chosen. The selection of the candidates is based on the following criterions:
• Competitive advantage
• Superior services and pricing
• Customer and technical support
• Response to client problems
• Innovations that set it apart from the competition
• Overall efficiency
• Overall performance
Firms that specialize in SEM Training Programs and wish to be considered for the topseos.com rankings can complete an application by registering as a service vendor and applying for rankings at:
http://www.topseos.com/option,com_register/task,providerRegister/
Want to research and evaluate internet marketing firms?
Visit them at
www.topseos.com
Company Contact:
topseos.com
Bill Peden
866-237-8704
service@topseos.com
www.topseos.com
###
Contact
topseos.com
Bill Peden
866-237-8704
www.topseos.com

Contact