Kids At Heart Photography Grants First Franchise in New Jersey
Eric Arbitblit of North Brunswick, NJ was recently awarded a Kids At Heart Photography franchise and will service the greater Middlesex County area. "After working 25 plus years in the chaotic pressure of the corporate world, I realized that I wanted something different, something better! I wanted to do something I enjoyed and that didn't tie me to the 9-5 (or more likely 8-6) of an office setting."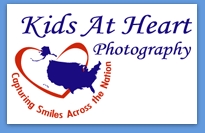 Hamtilton, NJ, June 27, 2006 --(
PR.com
)-- Eric Arbitblit of North Brunswick, NJ was recently awarded a Kids At Heart Photography franchise and will service the greater Middlesex County area. "With my Kids At Heart franchise, no one is standing behind me telling me what to do and when… I choose my own schedule. I don't have to work nights and weekends and, more importantly, I have my holidays and summers to enjoy with my family. This will finally give me the lifestyle I've always wanted."
Kids At Heart Photography, Inc. is the premier leader in school and youth photography, with 15 years of "capturing children's smiles." Founded in 1991, Kids At Heart is the alternative to the typical "point & click" school and sports photographers. They have successfully photographed over one million children!
Eric is a "Jersey boy" born and raised, growing up in Cranford and attended William Paterson College in Wayne, NJ. He is married to Dr. Teresa Schaer; Chief of Geriatric Medicine at St. Peter's University Hospital in New Brunswick, NJ.
Eric has a 19 year old daughter, Marissa who attends Guilford College in Greensboro, NC. He also has two step-sons, Daniel, 20 who attends Vassar College in Poughkeepsie, NY and Andrew, 16, who is enrolled at Rutgers Prep in New Brunswick.
Eric has worked in sales and marketing for companies that had very high customer service expectations. His many years working for established, successful companies, has given him great insight into understanding the importance of the customer relationship and he is committed to continue his history of excellent service.
"I decided that owning my own business would be the only way to attain what I was looking for. But after looking into several franchise opportunities, I found that the majority of them would require the same long hours and stress of the corporate world (not to mention a substantial up-front investment). Then I found 'Kids At Heart.' With the Kids At Heart Photography franchise, I can have the best of both worlds; a job I enjoy and the freedom to be with my family…and continue with my volunteer efforts."
In his spare time, Eric volunteers with the AECDC, a non-profit organization in New Brunswick that loans medical equipment and baby related items to those that cannot afford them.
"We are excited to grant Eric the first Kids At Heart franchise in New Jersey," says Michael Stewart, COO of Kids At Heart Franchise Services. "Eric's strong ties to New Jersey, his successful background and enthusiasm will assure his franchise success. We are confident that he will continue the tradition of high quality and personal service that has defined Kids At Heart for 15 years."
###
Contact
Kids At Heart Photography
Michael Stewart
1-800-438-0083
www.schoolphotos.com

Contact