Loud Dust Recordings Presents a New Acoustic Gem and a Reissue from Ken Bonfield
A New Acoustic Gem and a Reissue from Ken Bonfield, American Baroque: Steel String Surprise & Mystic Morning to be released by Loud Dust Recordings in September 2006.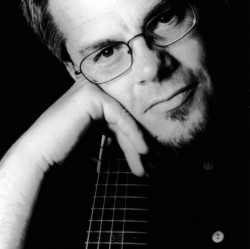 Burlington, VT, July 04, 2006 --(
PR.com
)-- Loud Dust Recordings is proud to announce the beginning of a committed relationship between the Loud Dust label and the music and performing personality of KEN BONFIELD. He's a real musical gem in the acoustic world who has shared the stage with many of today's finest acoustic performers such as Arlo Guthrie, John Mayer, Adrian Legg, Chuck Brodsky, Acoustic Eidolon, Pierce Pettis, Christine Kane, Ed Gerhard, Dee Carstensen, Harvey Reid, Bill Mize, and more.
During the last half of the winter, in the beginning of 2006, Patrick Shea of Loud Dust Recordings and Ken Bonfield imagined and then planned the idea of bringing Ken out of semi-retirement and back as a valuable element in today's acoustic landscape. Ken and Patrick discussed the goals of two 2006 releases and recently completed this project that contains a new collection of compositions that span both the history of Bonfield's career, contains some new jewels, exposes some mostly unknown but sparkling performances from the Bonfield archive and celebrates a previously well received album. Many of these recordings include wonderful collaborations and notable appearances by recognizable musicians such as Michael Manring, Jerry Goodman, Joe Ebel, Ty Burhoe and Producer Richard Birt. Loud Dust Recordings will release two Ken Bonfield CDs in early September one of which is a reissue of MYSTIC MORNING on its 10th anniversary, including a new cover and a newer version of the title track "Mystic Morning". The second CD, produced by Patrick Shea of Loud Dust Recordings and Ken Bonfield, captures the wide array of Ken's guitar ability and compositional themes at their best. Featuring powerful contributions by Michael Manring and Joe Ebel, AMERICAN BAROQUE: STEEL STRING SURPRISE is a CD that's the first in a series of future titles from Ken Bonfield and will be released simultaneously in early September with Mystic Morning.
Ken Bonfield, composer, performer, clinician, and educator, has also arranged with Loud Dust Recordings for a reissue of 6 back catalog CDs that include celebrated talents such as Michael Manring. Bonfield has toured extensively throughout the U.S and Canada as a featured performer at the finest acoustic venues, concert series, festivals, and music conferences such as Kent State Folk Festival, The Bluebird Cafe, Northeast Regional Folk Alliance, Uncle Calvin's, Eddie's Attic, Evening Star Performing Arts Series, and the Southwest Regional Folk Alliance. His music has been featured on NPR, PBS, Fox-TV, and ABC-TV. Ken Bonfield has recorded two Living Room Concerts for Public Radio International's "Echoes" with bassist, Michael Manring, and violinist, Joe Ebel. The whole Ken Bonfield musical journey began back in Wausau, Wisconsin when he was a five year old sitting on the lap of John Schofield while he played 5-string Scruggs-style banjo. The young Bonfield wondered how one person could make so much music. Guitarist Bonfield, who performed for over 15 years as a singer/songwriter before playing an instrumental, brings an array of musical styles to melodies evoking strong emotions and imagery. In his inspired process of composing Ken uses Celtic ideas to express awe; bluegrass forms to express joy; rock and blues for a sense of tension or humor; and classical structures to create depth and melancholy.
Many DJs around the country still overseeing acoustic and instrumental rotations remember and celebrate Bonfield's previous releases from the 90's and eagerly await his 2006 releases in order to once again begin the praise for good music upon an artist that has always been dedicated to nurturing a feast of pleasing tones from his instrument and joining with other equally as talented musicians to do so. Ken Bonfield will be performing all day August 4, 5 & 6 at the Newport Guitar Festival in R.I. Before heading for performances in Birmingham, AL on Sept. 15th & 16th and in Little Rock, Houston, Austin and Dallas during October, including Austin Acoustic Series on October 27th; Ken Bonfield will be appearing at The Space in Hamden, CT on Sept. 12, at The Lily Pad in Cambridge, MA on Sept. 22 and in Gloucester, MA at West End Theatre on Sept. 23. By the end of the fall of 2006 Ken Bonfield's music will be widely available through entertainment stores and brands such as iTunes, Sony Connect, Ruckus, Musicnet, VCast Music/Verizon Wireless, Yahoo Music, MSN Music, Musicmatch, Cdigix, Rhapsody, Real Music, Emusic, Napster, Borders and many more. For more information on KEN BONFIELD visit http://www.kenbonfield.com and http://www.louddust.com
###
Contact
Loud Dust Recordings
P. Shea
802-249-2081
http://www.louddust.com
PO Box 8521
Burlington, VT 05402
info@louddust.com

Contact