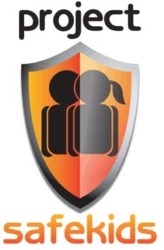 Springfield, IL, July 19, 2006 --(
PR.com
)-- Peoria Police, in conjunction with the Illinois State Police is issuing an AMBER ALERT.
Victim 1: Jessica L. Holt, white female, born 2/1/97. Jessica is approximately 56 inches tall, weighing 80 pounds with sandy blond hair that is curly and shoulder length and green eyes.
Victim:2 Ryan B. Holt a white male, born 9/13/98. Ryan is approximately 4 feet tall, weighing 60 pounds; he has blond hair in a crew cut and blue eyes.
The children were taken by their non-custodial mother, Mary M. Holt a white female, born 4/10/68, with brown hair and green eyes. She drives a turquoise, 1994 Nissan Altima, 4 door, Illinois license 4582278. Mary Holt lives in Peoria, but can not be located.
Please visit www.projectsafekids.org for more details.
###