topseos.com Returns with its List of the Leading Content Creation/Search Engine Copywriting Firms for the Month of August (2006)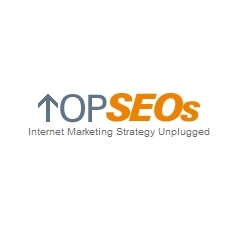 Plymouth, IN, August 01, 2006 --(
PR.com
)-- topseos.com has just released its list of the best Content Creation/Search Engine Copywriting firms, consultants and services for the month of August, 2006. Since its beginnings, topseos.com has created its niche with its reliable assessment of leading internet marketing vendors. As always, the way to make the process of researching and selecting Content Creation/Search Engine Copywriting firms easy is to refer to this list.
Since it was started by e-ventures in 2002, topseos.com has been committed to its task of filtering through internet marketing vendors and offering this list of the best in the field. The end result of this task is that topseos.com has proven itself as a single source for all the information needed when researching internet marketing vendors. Topseos.com is the platform where the best in internet marketing and service providers can showcase their services.
Words on a website can spell success for a website. But is it just about stringing words together? The key to success is the use of the right words in the right way. A focus on content creation and copywriting translates into effective communication of the messages of a website. Search Engine Copywriting and content creation can be thought of as being the fundamental feature of having good ranking with the chief search engines.
The job of search engines is to optimize your chances with them by identifying text. For this reason the use of the right keywords on the site becomes even more crucial. SEO Copywriting is all about knowing which keywords search engines are receptive to. The use of attention-grabbing copywriting, by way of content creation, will ensure that visitors not only come to a site, but also stay and read more in detail.
Here's the list of the top 5 Content Creation/Search Engine Copywriting firms that have been selected for August 2006:
1. InfoSearch Media - California
2. Marketing Words, Inc. – California
3. TheWriteContent.com –Canada
4. Content Domain – California
5. Smith Content - Maryland
How credible the research done by topseos.com is can be determined by how popular this list is. The top 5 candidates are the result of a rigorous selection process. The selection of the candidates is based on the following criterions:
• Content is unique, innovative
• Content is well-written
• Content is well-laid out in simple but attractive manner
• Articles have embedded links
• How well it addresses an audience
• Presence of any reciprocal linking, which shows credibility of the content
• Overall efficiency
• Overall performance
Firms that specialize in Content Creation/Search Engine Copywriting and wish to be considered for the topseos.com rankings can complete an application by registering as a service vendor and applying for rankings at:
http://www.topseos.com/option,com_register/task,providerRegister/
Want to research and evaluate internet marketing firms?
Visit them at
www.topseos.com
###
Contact
topseos.com
Bill Peden
866-237-8704
www.topseos.com

Contact